CA Entertainment - Page 18
California Entertainment News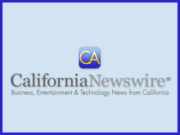 SAN FRANCISCO, Calif. -- BayBets.com "Juiceless Wagering on California Teams" has odds on IFL Championships, Pride Shockwave 2006, UFC 66 and K-1 Dynamite 2006. With the explosion of Mixed Martial Arts into the mainstream BayBets.com is always reliable for odds on the fights.

TORRANCE, Calif. -- Wildfire, Inc., the industry leader in providing UV effects solutions and creative ideas through sales and rentals of its proprietary line of high intensity black light fixtures, fluorescent paints & other expendable products, today announced the move of its corporate offices and manufacturing facility to a new headquarters located at 2908 Oregon Court, Suite GI, Torrance, CA 90503.

HOLLYWOOD, Calif. -- The world of Hollywood Television can be the meeting place of some very different people, on the surface that is. Take the case of Craig X Rubin and rap star Snoop Dogg. The latter has a worldwide "raputation" while the former is the Reverend and founder of Temple 420, a Bible-based, Judeo-Christian sect, which believes that pot is a religious herb, as discussed in Revelation 22. How are they similar? They are both stars on Showtime's hit cable series "Weeds" and the only two characters to play themselves. Something else in common: trouble with the law.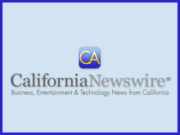 LOS ANGELES, Calif. -- The schedule was released today for HDFEST's Los Angeles event which will be staged at Dolby Laboratories in Burbank. This December event is the final stop on the HDFEST 2006 World Tour, which also included HD Festival events this year in Seoul, New York, Finland, and London. HDFEST Los Angeles will include screenings of high-definition movies, panels on HD moviemaking and digital cinema, festival parties and the HDFEST 2006 Deffie Award Ceremony.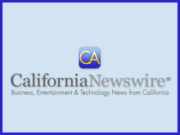 LOS ANGELES, Calif. -- Jean-Pierre Chevalier, a leading authority on genetic medicine, and iUniverse, Inc., a leading provider of publishing technology solutions announced today the long-awaited publication of "Sarcophagus," the novel. In this stunning work of contemporary fiction, Chevalier has succeeded in illuminating one of the unspeakable tragedies of our age: the institutionalized exploitation of illness. Now available in stone-cold print, the appalling dilemma of the cancer patient is laid bare like never before.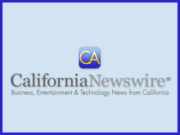 LOS ANGELES, Calif. -- Wildfire, Inc. of Los Angeles, known for providing UV effects and materials to the entertainment industry for 17 years, will be joining the set of "Extreme Makeover: Home Edition" in an episode to be aired Sunday, October 15 at 8/9 pm CST.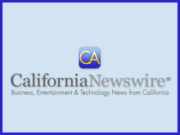 LOS ANGELES, Calif. -- Writing in his "Communication Nation" column exclusively for Advertising Industry Newswire(TM), Scott G (recording artist THE G-MAN) makes a startling suggestion: 49 more states should sue the major record companies. Everyone in the music business knows that Universal Music Group will pay a $12,000,000 fine for illegal practices (commonly called payola). The charges were brought by Eliot Spitzer, Attorney General of the state of New York, and the money will go to... the state of New York.

SAN FRANCISCO /California Newswire/ -- Keith Thompson plays an organ program highlighting the popular culture of 1906 San Francisco and its Earthquake at the California Palace of the Legion of Honor, San Francisco, CA on April 22 and 23, Eugene Dong, an independent music producer (www.echoesofheaven.com), announced today.