Home
Authors
Posts by Christopher Simmons
Christopher Simmons
LOS ANGELES, Calif. /California Newswire/ -- RobotDough Software Corporation has issued a call for entries in a writing competition for finance students. The competition, initiating an annual series, requires use of RobotDough's online equity research platform to deliver 500-word articles on the world's equity markets. A panel of expert judges will select five winners, each of whom will receive cash prizes and continuing blogger or analyst positions with RobotDough.com.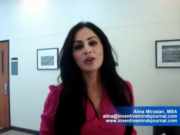 LOS ANGELES, Calif. /California Newswire/ -- Inventive Minds continues to add useful and inspirational media products to its line of tools for inventions. Most recently, it has created and released 'A Workbook For Young Inventors' (ISBN: 978-0983344803). This workbook for kids incorporates colorful characters known as the 'Dreamalings(R)' that are used to educate and motivate children to imagine and create, and ultimately - invent.
FREMONT, Calif. /California Newswire/ -- TeamF1, Inc., the leader in embedded networking and security software solutions for wired and wireless applications, today announced its support for the Open Virtualization Alliance (OVA) that aims to foster the adoption of open virtualization technologies, including Kernel-based Virtual Machine (KVM)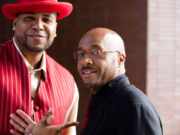 LOS ANGELES, Calif. /California Newswire/ -- When filmmakers E. Raymond Brown and Williams Arntz first released the independent movie 'Ghetto Physics' in late 2010, they knew the film was an early battle cry, a wake up call to America and beyond. Distributed by Intention Media, owned by 'What the BLEEP, Do We Know?' filmmaker Betsy Chasse, the cutting edge hybrid documentary explored the dynamics of the 'powers that be' in laymen terms that the 'man on the street' could easily relate to.
SAN FRANCISCO, Calif. /California Newswire/ -- Edgewood Partners Insurance Center (EPIC), a retail property, casualty and employee benefits insurance brokerage, has been recognized as one of 2011's 'Healthiest Employers of the Bay Area.'
LOS ANGELES, Calif. /California Newswire/ -- 'A new annual tradition for hoarding families has begun at 1800HOARDERS.COM,' stated Cory Chalmers the company's President and Featured Expert on A&E's smash hit 'Hoarders.' Steri-Clean Inc. - the parent company of 1800HOARDERS - is looking for two needy families that would otherwise not be able to afford a clean-up.
SANTA CLARA, Calif. /California Newswire/ -- SecuGen Corporation, a world leading provider of fingerprint sensor technology in the Silicon Valley, announced today that it has added RBH Access Technologies, Inc., RBH USA, Inc., and Apiary, Inc. as defendants in its ongoing patent infringement lawsuit against Suprema.
SAN BERNARDINO, Calif. /California Newswire/ -- Two hundred laid-off workers are being recruited for free job training by the San Bernardino County Workforce Investment Board. Employers are also being sought to receive a reimbursement for wages paid through On-the-Job Training contracts.
IRVINE, Calif. /California Newswire/ -- Edupoint(TM) Educational Systems, a leading student information system (SIS) solutions provider to the national K-12 market, has been selected by the High Desert Education Service District to replace their eSIS SIS solution with Edupoint's GENESIS(TM) SIS.
CUPERTINO, Calif. /California Newswire/ -- According to reports breaking today after the markets closed, Steve Jobs has resigned as CEO of Apple Computer, Inc. (AAPL), with Tim Cook taking over as has been expected. Job's health issues the past couple of years have made a move like this somewhat inevitable.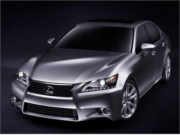 PEBBLE BEACH, Calif. /California Newswire/ -- OPINION: Well, for the many long-time Lexus fans and owners who stared aghast at the recent show car preview of the "future of Lexus design" and lost our cookies, I'm very happy to say the actual car revealed today at the Pebble Beach Concours d'Elegance looks pretty darn snazzy.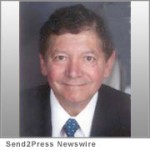 SANTA FE SPRINGS, Calif. -- In recognition to his dedication to business ethics, Phillip (Phil) M. Ramos, Jr., CEO of Philatron International, Inc, was appointed to the Business Ethics Panel of the upcoming 6th Annual Orange Catholic Foundation Conference on Business and Ethics. The Conference on Business Ethics is to be held on April 24th, 2008 from 7:45 a.m. - 2:00 p.m. at the Doubletree Hotel, Santa Ana.
SAN DIEGO, Calif. -- Finally, there's a new way to enjoy a night on the town in your own car and never worry about getting a DUI. Those with a lot to lose from a DUI arrest call it their "career insurance." Safe Ride Solutions (SRS) is a national network of off-duty and retired, veteran police officers. It's a new, unique, collaborative DUI prevention program developed by peace officers, professional athletes and business professionals to address the real world problem of DUI.