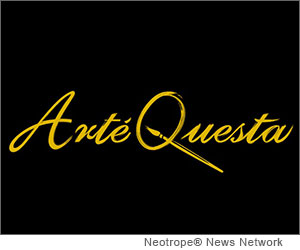 MILL VALLEY, Calif. /California Newswire/ — ArteQuesta co-founders Jessica Jacobson and Rayah Levy today announced the long-awaited launch of ArteQuesta.com, the company's intuitive new web portal featuring museum-quality artworks and collections.
ArteQuesta has been working for more than a decade to build and preserve historically significant collections and maintain a record of artworks that have had an impact on art history, humanity and global consciousness. The company also advises art investors, curates private collections and works with 21st century master artists.
"ArteQuesta translates into 'you are art,' and this philosophy impacts every aspect of our work," said Jessica Jacobson, co founder. "We encourage the cultivation of self-development as an artistic expression of humankind in our efforts to connect investors, artists and patrons."
ArteQuesta.com features an in-depth visual study of preeminent 21st century master artists including photographer Dean Bentley, urban artist Evan Skrederstu, Israeli master artists Rubin Reuven, Yaacov Agam, Moshe Castel and many others.
"We will soon launch the ArteQuesta Museum of Fine Art, the first-ever private museum operated by curators, collectors and art market experts, created to benefit collectors and investors as they create 21st century art history," said Rayah Levy, co-founder.
ArteQuesta is offering memberships to its community through ArteQuesta.com. These include membership to the ArteQuesta Museum of Fine Art, access to ArteQuesta's exclusive collection, the management of fine art collections and art portfolios with ArteQuesta's new proprietary software, and tickets to interactive events.
ArteQuesta employs a prosocial commerce business model that brings together the fine arts and the investment world to benefit humanity and produce financial returns for clients of different economic backgrounds.
"Prosocial commerce impacts everything we do," said Jessica Jacobson. "For every artwork collected or sold, we donate a percentage of the proceeds to one of the non-profits we support. We implement the Law of Return by always giving back when we are receiving, and supporting a creative and inspirational community of art lovers, patrons, investors and humanitarians."
ArteQuesta.com highlights the humanitarian aspects of ArteQuesta's work and creates opportunities for others to participate.
ArteQuesta.com will also bring new collections to ArteQuesta patrons quarterly and bi-annually. It will also feature services and products in the arts and humanities that ArteQuesta will offer its members and patrons.
"We are continuing to develop alliances with museums and institutions worldwide toward our mission of preserving art history and cultural assets through collecting and sharing historically significant art, and making it available to our patrons," said Rayah Levy, co founder. "Our new site will help us connect more people with this information as we continue to discover culturally significant art and share in the careers of 21st century artists."
To visit this website, go to http://www.artequesta.com/ .
About ArteQuesta:
ArteQuesta provides services to individual and corporate fine art collectors to build and manage art collections that deliver both short and long-term financial growth. It is recognized as a leading advisor in building investment-quality art collections for private and corporate clients including major banks and investment firms. Launched in 2011, its founders Rayah Levy, art market and investment expert and curator, and Jessica Jacobson, education advocate and humanitarian, bring together the fine arts and the investment world, promote preeminent 21st century artists, and cultivate self-development as an artistic expression of humankind. For more information, please visit www.artequesta.com or follow us on Facebook at https://www.facebook.com/pages/ArteQuesta .
Copyright © 2013 CaliforniaNewswire® and Neotrope®. California Newswire is a publication of the Neotrope News Network and a U.S. reg. TM of Neotrope.