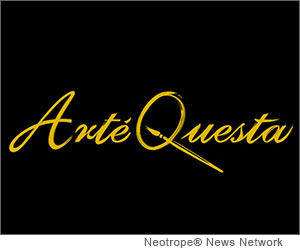 MILL VALLEY, Calif. /California Newswire/ — ArteQuesta launches its Israeli Masters Collection, announces Rayah Levy and Jessica Jacobson, co-founders of ArteQuesta. This collection is the culmination of a decade of work to gather and preserve historically significant art works by Israeli Master Artists during Israel's emergence as the Jewish state.
The collection features 30 artists, including Yaacov Agam, Reuven Rubin, Moshe Castel, Arieh Lubin, Emmanuel Mane-Katz, Menashe Kadishman, Yosl Bergner, Yohanan Simon and others to be announced. ArteQuesta collected and assembled many of these works from the families of the artists and original collectors dating from 1907-1980's, protecting the works from being sold at auction, and preserving the provenance of each piece.
"These works are the visual documentation of the movement that revitalized and rebirthed the vibrant cultural heritage of the establishment of the state of Israel," said Rayah Levy. "More than fine art, these are Israel's cultural assets and portray its rich history and culture. These treasures tell the story of how the Jewish people used the arts to redefine their traditions in their homeland of Israel."
The ArteQuesta Israeli Masters Collection is a visual record of the creation of the country and new culture of Israel through the eyes of its most prominent 20th Century Artists. ArteQuesta lends its network, personal passion and expertise in the art market to locate, identify and collect museum archival Judaic and Israeli art, with a focus on the nearly 50 years leading up to and following Israel's emergence as a state in 1948.
"We are grateful for the influential art supporters and collectors such as Bruno Abramovitz and his son Motti Abramovitz, who have helped preserve Israeli art history by sponsoring many of these artists early in their careers and have provided us with access to their family's museum quality collection," said Levy.
ArteQuesta's goal is to reach more collectors and patrons who wish to participate in the preservation of these artworks so that the provenance of each can be maintained and the heritage of Israel's legacy can be conserved.
"Few of Israel's masterful historic works are available anywhere," said Levy. "Some can be found in museums, but many were purchased privately and are hidden from the public, sold at auction without provenance, or stolen during World War II. Our effort will help future generations understand the rich history and culture of Israel."
ArteQuesta is committed to preserving cultures through the fine arts, and will put these same efforts to work for other cultures.
"ArteQuesta's mission is to conserve cultural assets for many different cultures through building collections of historically significant art works and sharing those collections with patrons and public institutions," said Jessica Jacobson, co-founder. "This is how we can help to promote the positive ways many cultures have impacted the world and tell our collective stories through the visual arts."
About ArteQuesta:
ArteQuesta provides services to individual and corporate fine art collectors to build and manage art collections that deliver both short and long-term financial growth. It is recognized as a leading advisor in building investment-quality art collections for private and corporate clients including major banks and investment firms.
Launched in 2011, its founders Rayah Levy, art market and investment expert and curator, and Jessica Jacobson, education advocate and humanitarian, bring together the fine arts and the investment world, promote preeminent 21st century artists, and cultivate self-development as an artistic expression of humankind. For more information, please visit http://www.artequesta.com/ or follow us on Facebook at https://www.facebook.com/pages/ArteQuesta .
Copyright © 2013 CaliforniaNewswire® and Neotrope®. California Newswire is a publication of the Neotrope News Network and a U.S. reg. TM of Neotrope.