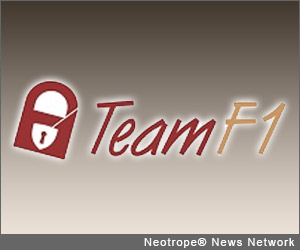 FREMONT, Calif. /California Newswire/ — TeamF1, Inc., the leader in embedded networking and security software solutions for wired and wireless applications, announced today that it joined the Telecom Council of Silicon Valley, a business tool providing leaders in the telecom industry, a means to connect, interact and innovate.
TeamF1 is now part of the more than 100-member Telecom Council; members include AT&T, BT, Cisco, Deutsche Telecom, HP, Huawei, Orange, Telenor and several other companies in the service provider ecosystem. As a member of the Council, TeamF1 will be able to contribute their vision, innovation and leadership that has made them a leader in the network security and gateway software space.
"We are very pleased to have TeamF1 as one of our newest members," said Liz Kerton, President, Telecom Council of Silicon Valley. "Their expertise in developing advanced service provider residential gateways, with an emphasis on security, makes TeamF1 a highly valued contributor to the Council."
"We look forward to creating new connections via the Council's network of key telecom providers, as it is an ideal setting not only for information sharing but also building and strengthening key partnerships," said Mukesh Lulla, president, TeamF1, Inc. "With the unique collaboration opportunities offered by the Council we hope to help advance standards and enable new telecom service provider innovations, while helping our own customers bring quality products to the market faster."
About TeamF1:
TeamF1, Inc. a privately held corporation headquartered in Fremont, Calif., is a leader in high performance embedded networking and security software. TeamF1's products enable secure networking of telecom/datacom and industrial equipment. For more information visit http://www.TeamF1.com or contact TeamF1 Public Relations at 510-505-9931 or email pr@TeamF1.com.
About Telecom Council of Silicon Valley:
The Telecom Council provides the network, tools, framework, and meetings to bring together the industry's local critical mass of wireless and fixed telecom companies, research, ideas, capital, and human expertise to create a hub for local telecom professionals and increase their global visibility. The Council provides a gathering place for its members to connect, communicate, and collaborate. The Council is Where Telecom Meets Innovation. More information about Council members, and ways to engage, are available at www.telecomcouncil.com.
Names mentioned are trademarks, registered trademarks or service marks of their respective companies.
Copyright © 2012 CaliforniaNewswire® and Neotrope®. California Newswire is a publication of the Neotrope News Network and a U.S. reg. TM of Neotrope.