City: Los Angeles - Page 22
Los Angeles News - business, entertainment and technology news from Los Angeles, California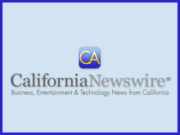 LOS ANGELES, Calif. -- Recognizing the need for another effective medium, H. Lewis Smith, author of "Bury that Sucka" (ISBN: 1413792693), is the founder of a new non-profit organization, United Voices for a Common Cause, Inc. The organization pledges and holds true "to not use the n-word as they strive toward cultural integrity and mutual respect for all Americans and to offer uncompromising resistance to social forces and structures which deny or limit their ability to do so. It is their intent to promote racial harmony, self-respect, pride and dignity affirming the highest of standards and values for the African American communities."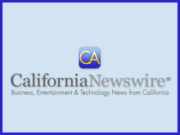 LOS ANGELES, Calif. -- InflightPower.com announced today a new and improved product for those travelers interested in recharging a Cell phone, RIM Blackberry(R) or Apple iPod(R) while in-flight. The new InFlight Power(TM) recharging cable has just been released for market sales.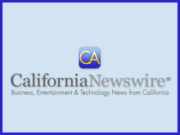 LOS ANGELES, Calif. -- The schedule was released today for HDFEST's Los Angeles event which will be staged at Dolby Laboratories in Burbank. This December event is the final stop on the HDFEST 2006 World Tour, which also included HD Festival events this year in Seoul, New York, Finland, and London. HDFEST Los Angeles will include screenings of high-definition movies, panels on HD moviemaking and digital cinema, festival parties and the HDFEST 2006 Deffie Award Ceremony.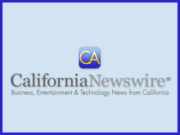 LOS ANGELES, Calif. -- Jean-Pierre Chevalier, a leading authority on genetic medicine, and iUniverse, Inc., a leading provider of publishing technology solutions announced today the long-awaited publication of "Sarcophagus," the novel. In this stunning work of contemporary fiction, Chevalier has succeeded in illuminating one of the unspeakable tragedies of our age: the institutionalized exploitation of illness. Now available in stone-cold print, the appalling dilemma of the cancer patient is laid bare like never before.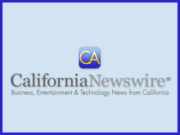 LOS ANGELES /California Newswire/ -- The Sher Institute for Reproductive Medicine(SM) (SIRM(TM)) in Los Angeles is currently recruiting patients to take part in a study that examines the effect of specific medical protocols in women who are considered "poor responders" to fertility medications. Patients who meet the qualification criteria and are selected to take part in the study will be eligible to receive up to $6,000 worth of free medications as part of their treatment.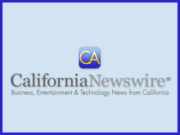 LOS ANGELES, Calif. -- In its quest to increase sales, Wildfire, Inc. (www.wildfirefx.com), Los Angeles based manufacturer of VHO, DMX controllable UV lights and UV sensitive materials, hired a new marketing director recently, promoting Aaron Stanley, the former Accounting Manager, to Director of Marketing and Public Relations.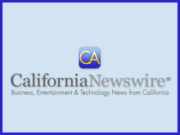 LOS ANGELES, Calif. -- Wildfire, Inc. of Los Angeles, known for providing UV effects and materials to the entertainment industry for 17 years, will be joining the set of "Extreme Makeover: Home Edition" in an episode to be aired Sunday, October 15 at 8/9 pm CST.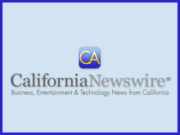 LOS ANGELES /California Newswire/ -- The Sher Institute for Reproductive Medicine(SM) - Los Angeles (SIRM(TM)-LA) is proud to announce the appointment of Dr. Rudy Quintero as an Associate Medical Director of the practice. A graduate of the UCLA School of Medicine, Dr. Quintero completed his residency at Glendale Adventist Hospital and a fellowship in Reproductive Endocrinology and Infertility at Stanford University Medical Center.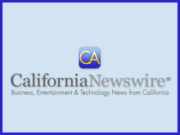 LOS ANGELES, Calif. -- Writing in his "Communication Nation" column exclusively for Advertising Industry Newswire(TM), Scott G (recording artist THE G-MAN) makes a startling suggestion: 49 more states should sue the major record companies. Everyone in the music business knows that Universal Music Group will pay a $12,000,000 fine for illegal practices (commonly called payola). The charges were brought by Eliot Spitzer, Attorney General of the state of New York, and the money will go to... the state of New York.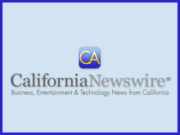 LOS ANGELES, Calif. -- Temple420.org opened on April 20th to incredible success. There have been thousands of people flocking to the site and a true community is being created on-line. Two community members of Temple420.org have decided to get married and they have asked Craig X Rubin, the new Pope of Pot, to officiate over their Wedding. The other exciting news is that Rubin, the Temple's Reverend, is going to Washington D.C. to be trained as a preacher by Arch Bishop George Augustus Stallings.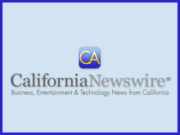 LOS ANGELES /California Newswire/ -- The Russian Nights Festival in Los Angeles presented by Moscow's Stas Namin Center today unveiled its most impressive and diverse schedule to date. From April 2-8, 2006, the City of Los Angeles will celebrate the rich culture of Russia, past and present, with an exciting new festival program featuring the best from the worlds of film, modern dance, music, theatre and contemporary art.