Home
Articles: Entertainment
Entertainment Articles, Reviews and More - Covering, Film, Theater, Television, Lifestyle, Celebrities and Related Entertainment Articles by California Newswire editorial staff.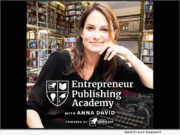 LOS ANGELES, Calif. /California Newswire/ -- Legacy Launch Pad Publishing's podcast Entrepreneur Publishing Academy has been named one of the best publishing podcasts by numerous outlets, including LA Weekly, Feedburner and Kindlepreneur.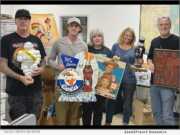 LOS ANGELES, Calif. /California Newswire/ -- The Valley Relics Museum of Van Nuys, California, has acquired a collection of 3,000 advertising characters once housed in the galleries of the Museum of Modern Mythology in San Francisco, founder Tommy Gelinas announced today.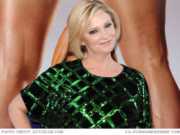 INTERVIEW with Lara Grice: It was girl power all the way as the cast of "Girls Trip" hit the "pink" carpet at L.A. Live last Thursday night. The movie already, being called the movie of the summer, is a message of female friendship and support. An all-female leading cast is so rare in Hollywood these days, but it's nice to see that Hollywood realizes that the ladies can bring in those big bucks at the box office bucks.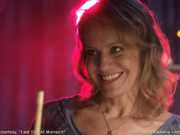 INTERVIEW: It's the small town feel good movie that is sweeping through film festivals and gathering no dust as it piles up the awards. "Last Call at Murray's" is a story of strength and determination or as leading lady, Eileen Grubba describes it, "I think this movie is an excellent character study, a chance for everyone to look closer at themselves and others and realize people have their quirky and crazy behavior for a reason."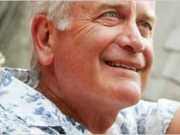 LIFESTYLE: At what point are you Old? Is it 50, 60, or maybe 90? And who decides that you are Old? Society, your children, your Doctor or yourself? And what kind of old are we talking about? Body age? Emotional age? Brain age? Generational age? Experiential age? Is it age or maturity?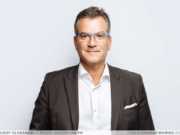 INTERVIEW: What do maggots, tomato plants, and oral cancer all have in common? They have all been found inside someone's mouth. As a dentist in practice for over 30 years, Dr. Gary Glassman ("Dr. G") thought he had seen it all. "I have removed maggots from a child's gums and a tomato plant that was growing from a seed in another patient. Oral fitness is as important as physical fitness, this week a young man died in California from a tooth infection that spread to his lungs," says Dr. G.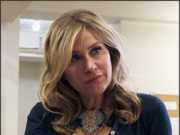 INTERVIEW: You may think Hollywood is a man's world but after an exclusive interview with Lisa Ann Walter star of indie film "Dependent's Day," think again – times are changing. "Looking back into history there were strong female characters back in the 1940's, and I think that reflects what was happening at the time.," says Walter.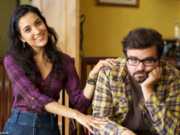 INTERVIEW: The number of lead roles played by women in movies rose significantly in 2015; now a new film written and directed by Michael David Lynch hopes to show the strength and leadership of a modern woman in "Dependent's Day."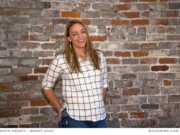 INTERVIEW: Actress Kerry Cahill is one of those people I always feel I learn something from every time I talk to her. "Today, on Veteran's day we will remember those men and women who fought for the country we love - America. For me Veteran's day is every day, joining forces with AMVETS is my way of giving back," says Cahill.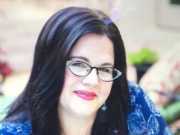 INTERVIEW: "Love yourself no matter what shape or size you are," says "Walking Dead" actress Ann Mahoney. As a somewhat normal person, the pressure is on daily to look younger, thinner, the list is endless! A TV agent used the 'B' word recently Botox! However, it makes me feel a little better to know that Hollywood is taking a stand and saying no to Photoshopped images.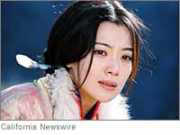 FILM REVIEW: Billed as a mix between "Raiders of the Lost Ark," "The Mummy," and "Hero," the new Jackie Chan movie, "The Myth" isn't quite any of those, but is unique in its own indelible "Chanesque" style. "The Myth," screened for industry and media on June 26th at the Arclight Cinema in preparation for a fall 2007 release is actually an English dubbed version of a Chinese release from 2005.