You may think Hollywood is a man's world but after an exclusive interview with Lisa Ann Walter star of indie film "Dependent's Day," think again – times are changing.
"Looking back into history there were strong female characters back in the 1940's, and I think that reflects what was happening at the time.," says Walter. "At the end of the war, women were heading into the factories. Then there was a lull, but when I was growing up in the 80's there were female drive Comedy Actresses like Goldie Hawn, Cher, and Whoopi Goldberg starred in comedies that centered around strong female characters. Then, it happened again there was a time when we had nothing."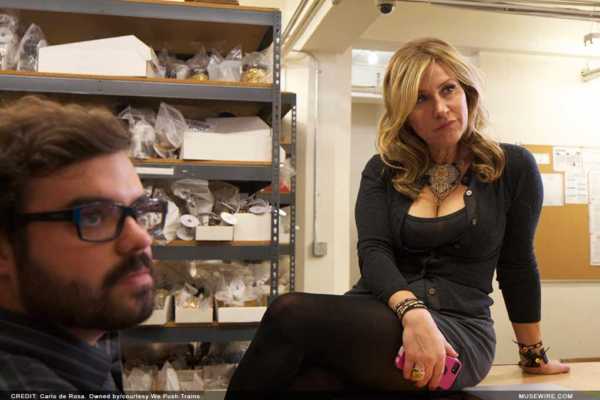 Director of "Dependent's Day" Michael Lynch said he grew up in a family surrounded by strong women but felt no one was making movies about it.
"You would start to see in recent years a strong mom character on TV, but the movies still weren't putting out those type of roles. In my experience, some – not all men tend to write women not as characters but as actors with boobs. They write the sweet girl at the office or the flirty neighbor," adds Walter.
"I was one at a party with one of the male writers of 'The First Wives Club,' and a friend of mine asked him why there were not more feisty female roles written. He said 'because, darling, men view women as extensions of their manhood — it's all about what a woman can do for a man.' In Hollywood at that time, males were predominantly writing the scripts, giving the green light for the bulk of what was presented, so that's how it was."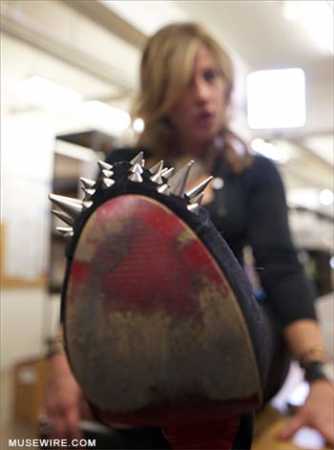 "Dependent's Day" follows the relationship of a struggling actor Cam who is claimed as a dependent by his successful girlfriend, Alice.
"Michael was ahead of the times with this movie, he could see what was happening in real life, 'Dependent's Day' is not a typical romantic comedy at all. After the writers' strike in L.A. more men were at home wondering how they were going to survive, their wives and partners were out working, and they were looking after the kids, I think this caused lots of men who make the decisions in Hollywood to look at real life," adds Walter.
"In the last few years, there have been more with strong female characters in television more than the movies it has also been much more forward for women of color, which is great. There is a pattern if there are females involved in a television or movie project behind the scenes then there seem to be female characters with depth created. I so appreciated the characters that Michael wrote into 'Dependent's Day,' and I didn't realize how much until I was on set. I remember speaking with him for the first time; he wasn't just passionate about the project he was happy and his enthusiasm was infectious."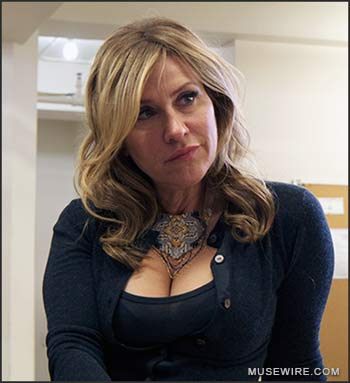 Walter plays Alice's boss Bette in the movie; she stirs up some trouble when Cam, briefly comes to work with Alice.
Walter says, "Michael told me about my character, she was the boss she was in charge, the cougar type. I said the cougar character was so yesterday; we have been through that, I have been through that personally as a woman with my hot post-divorce body it was so much fun.
"However Bette's character had more depth. Bette was the only person who asked why? Why is this sexy, career savvy girl with this guy? She wants to find out what is so incredible about their relationship. Why did I do what I did, without giving anything away if you haven't seen the movie? Because I could. Bette gets off on making people jump through hoops; I grew up with that kind of people when I was politically active in DC, and I see that kind all the time in L.A."
She adds, "Women are back, and Hollywood loves it. This movie is not the usual romantic comedy — it's real life."
* * *
Walter's official Facebook Page: https://www.facebook.com/LisaAnnWalter
Follow Walter on Twitter at: @LisaAnnWalter – https://twitter.com/lisaannwalter.
"Dependent's Day" on IMDB:
http://www.imdb.com/title/tt3511220/
* * *
Photo Credits: Photos by Carlo de Rosa. Owned by/courtesy We Push Trains.

This original article first appeared on MuseWire-com before finding its permanent home on CaliforniaNewswire.com, both publications of the Neotrope® News Network, USA. Article is Copr. © 2016 by Raychel Harvey-Jones and this version Copr. © Neotrope – all reprint and reproduction rights reserved (not for republication). Follow Raychel on Twitter at @RaychelENewsNow and @CalifNewswire. No fee or other consideration was paid to this site or its publisher for publication of this story.