It's the small town feel good movie that is sweeping through film festivals and gathering no dust as it piles up the awards. "Last Call at Murray's" is a story of strength and determination or as leading lady, Eileen Grubba describes it, "I think this movie is an excellent character study, a chance for everyone to look closer at themselves and others and realize people have their quirky and crazy behavior for a reason."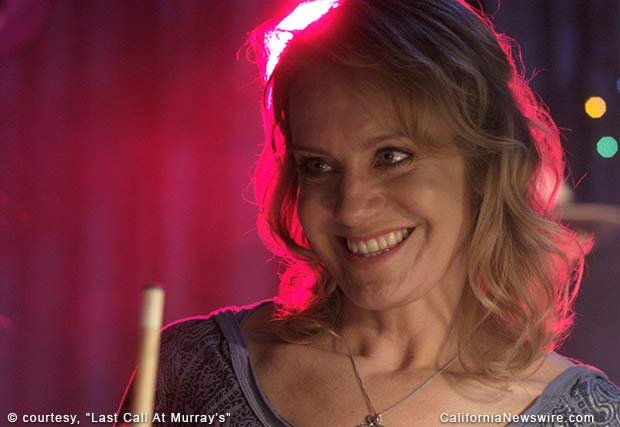 Grubba, known for her role in "Sons of Anarchy" plays cocktail waitress Roxanne in "Last Call at Murray's" a soon to be a unemployed mother trying to balance life with no support from her alcoholic husband.
Grubba says, "I have played a lot of downtrodden characters over the years, and while my character in 'Sons of Anarchy' was more violent I am used to playing these types of roles. I think this character is strong-willed and feisty; she is challenged economically fighting to survive as essentially a single mother. My life has been challenged in many ways, so I think I am attracted to this type of role as I can bring my real life experience to the table."
The large ensemble cast for "Last Call at Murray's" took home the winner of the best ensemble cast feature film, at Laughlin International Film Festival 2016 and Idyllwild 2017.
"It was a large ensemble cast, but we were so lucky to have an amazing group of actors which is a good thing as we were all filming in a very confined space. Many beautiful friendships have blossomed from the movie, and that is not always something that happens, and they were all supportive of each other," adds Grubba.
This movie offers so much to its audience; it's hard to put it into one genre.
"There is a reason people behave the way they do, no one knows the battles people are facing each day, so hopefully people leave with a higher level of patience," adds Grubba.
"Last Call at Murray's" won the coveted Best Soundtrack at Laughlin International Film Festival.
As a former musical performer, Grubba wanted the chance to belt out a song on the karaoke, but Roxanne wasn't in the singing mood.
"I wanted to sing so badly, but my character didn't get the chance. I sang in New York many years ago and did cabaret. I did drop hints that I could sing and would love to sing- I love karaoke!"
On the script process for a movie Grubba says the role of Roxanne was an instant attraction.
"When I first read the script, I loved the character and loved the challenges Roxanne was going through, and that's what drew me to this role."
As Hollywood ramps up its writing for strong female roles on and off screen Grubba says, "Recently I have worked with a lot of women directors and on 'Sons of Anarchy' we had female producers. I am thrilled more women are being recognized in the industry and that this strong female role was created. Roxanne is tough, but I think most women can relate to her situation, being in love with a man who is a complete jerk."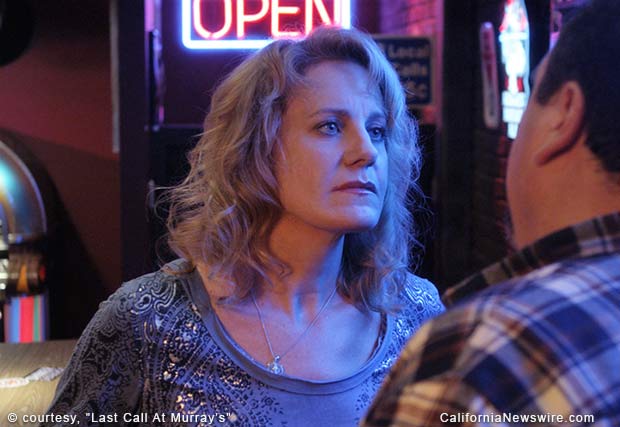 So why is Grubba challenged with so many roles of women who are fighters?
"All my characters are fighters in many ways I have played alcoholics, crack heads, and I am glad I can bring the fight to those roles. Roxanne is fighting for her life and peace. She stands up to everyone, but she also shows that she is vulnerable and being able to demonstrate and touch your pain in honorable.
"It shows strength to be able to do that rather than hiding feelings. I am not too much like my character I am pretty healthy, I have never used drugs outside of a hospital, but I have been in the hospital a lot — so I have had to fight in other ways for my life. I have the ability to fight back when someone challenges my character- so that part of me who I am relatable in my role-playing Roxanne."
Grubba adds, "The audience will take away so much from the movie I know I did."
---
More Information:
Official movie website: https://www.lastcallatmurrays.com/
The movie was directed by Linda Palmer, and written by Brian Beatty, Betsy Morris.
Learn more about Eileen on IMDB: http://www.imdb.com/name/nm0344190/
And, Eileen's official Facebook page: https://www.facebook.com/EileenGrubbaOfficialPage/
You can check out a trailer for the movie here (YouTube):


Photo Credit: Images courtesy, "Last Call At Murray's"
# # #

This original article first appeared on CaliforniaNewswire.com, a publication of the Neotrope® News Network, USA. Article is Copr. © 2017 by Raychel Harvey-Jones and this version Copr. © Neotrope – all reprint and reproduction rights reserved (not for republication). Follow Raychel on Twitter at @RaychelENewsNow and @CalifNewswire. No fee or other consideration was paid to this site or its publisher for publication of this story. Information is believed accurate and was fact checked, but is not guaranteed.