Home
Tags
President Donald Trump
Tag: President Donald Trump News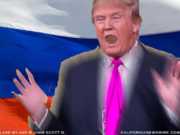 G on Politics (OPINION/SATIRE): This bedtime story is a fable about the rise and fall of a modern-day tyrant named Ronald Dumpt. Once upon a time there was a country that tried an experiment called democracy. The country was called Usa (pronounced "OOsah") and it had a population of 320,000,000.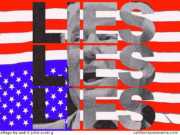 G on Politics (Opinion/Satire): Inside a Mexican restaurant in one of the touristy parts of Los Angeles, our intrepid writer converses with the moral chaperone of Donald J. Trump. I sat down for an interview with the conscience of Donald J. Trump, our nation's first illegitimate president.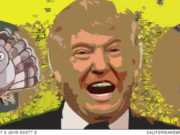 G on Politics (OPINION): Congratulations to Donald Trump, with an assist from Steve Bannon, for entering the Top 5 in the Conservatism Hall of Fame (which sane people know as the Conservatism Hall of Shame). There have been a great many moments in rightwing douchebaggery and here, listed in chronological order, are the current top five conservative flustercucks.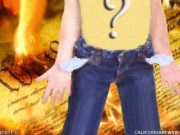 G on Politics (OPINION): What will it take for the sheep to see they've been shorn? How much damage to democracy will it require before people acknowledge the evil of Trump and the conservative movement?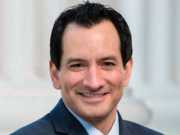 SACRAMENTO, Calif. /California Newswire/ -- California Assembly Speaker Anthony Rendon (D-Paramount) released the following statement in response to Donald Trump's Super Bowl interview: "California has the most manufacturing jobs in the nation. Our state grows a quarter of the nation's food. Our minimum wage increase has not only helped our poorest workers, it has boosted the economy while unemployment continues to drop.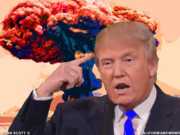 G on Politics (OPINION/SATIRE): Police issued a warning yesterday about a mentally-impaired man running amok on the White House grounds. In addition to posing a danger to himself, there are reports that he may be armed with remote-controlled nuclear devices.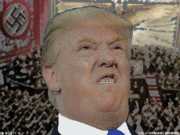 G on Politics (OPINION/SATIRE): And now, a parody of a recent screed in the New York Times that was scribbled out by a right-wing nut-job douchebag named David Brooks. This is a column directed at high school and college students. I'm going to try to convey to you how astoundingly similar the Republican Party felt when I was your age.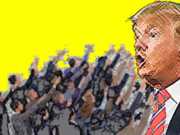 G on Politics (OPINION): Conservatives are performing verbal somersaults as they desperately try to explain and condone the reckless rhetoric of Donald Trump. One conclusion: Republicans love Big Brother.