Venice News - business, entertainment and technology news from Venice, California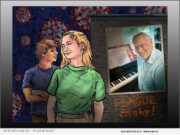 VENICE, Calif. /California Newswire/ -- Man8Plant Records announced today the release of "Plague Baby," a new video and single from Pete McCabe's latest album, "Many Storyed." McCabe is a folk and pop music artist, a troubadour and storyteller who is as topical and fresh today as the leading artists of the 60s were in their time.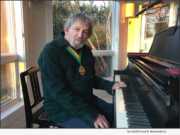 VENICE, Calif. /California Newswire/ -- "Music to My Years, Life and Love Between the Notes" (ISBN: 978-0983655039) by film and TV composer and conductor Artie Kane won the 2019 Readers' Favorite Gold Medal in the Non-Fiction and Music/Entertainment category at the annual Reader's Favorite awards held on November 23, 2019 at the Regency Hotel Miami.
VENICE, Calif. /California Newswire/ -- A historic lineup of L.A.'s leading artists, performers, poets and authors will salute Beyond Baroque Literary Arts Center ('Beyond Baroque'), the city's legendary literary center, at its 50th anniversary "Bohemian Bacchanal" on Saturday, November 10. The gala event, located in the Venice Arts Plaza, features a dinner and will be highlighted by presentations honoring actor/poet Viggo Mortensen, a long-time supporter.
VENICE, Calif. /California Newswire/ -- Beyond Baroque, one of the nation's leading independent Literary Arts Centers, is planning a year-long celebration of its 50th anniversary in 2018. Guided by the nonprofit's Executive Director, Richard Modiano, and council of prominent artist-curators, a program of activities commencing January 1, 2018, will take place at Beyond Baroque's Venice location and in venues throughout Los Angeles.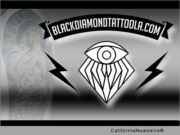 VENICE, Calif. /California Newswire/ -- Rejuvatek Medical Inc. officially launches a Tatt2Away non-laser tattoo removal system in the Venice California area. Bree Solomon in Venice, has come on board with the company to offer to all its clientele certified tattoo removal as the first Tatt2Away Center in the Southern California area. Bringing into their high quality of service and products, the all natural system.
VENICE -- As college campuses, in response to student demands, search for green products, undergrads are digging a different kind of eco-friendly alternative this...
VENICE, Calif. -- So, what's the buzz about the "Al Gore-ified" products and services that have been popping up on the Los Angeles business scene? Java Juice(R), Inc., a Venice-based coffee extract company, talks about the green scene and the upcoming Eco Gift Expo being held at the Santa Monica Civic Auditorium, December 15-16, 2007.
VENICE, Calif. -- This holiday season, epOxybOx and epOxyGreen, sister companies specializing in green art, and environmentally friendly products for personal use and home design, kick off the holiday gift-giving season with a Holiday Extravaganza on December 7, 2007, 7 p.m. - 11 p.m. All are welcome to an evening of music, gourmet treats from Market Gourmet, and wine, and non-alcoholic beverages.

VENICE, Calif. -- The Abbot Kinney District Association (AKDA) announces the 23rd Annual Abbot Kinney Street Festival will take place on September 30, 2007 from 10 a.m. - 6 p.m. The family-friendly festival, held between Main Street and Venice Boulevard on Abbot Kinney Boulevard, will feature over 300 arts and crafts vendors, a Youth and Family Court, three musical stages, a "Green Living Tent," three food courts and a beer garden. Admission is free.

VENICE, Calif. -- Just in time for camping season, the Food Network's series Unwrapped features Java Juice(R), a "machine-less" liquid coffee essence. On the upcoming Unwrapped segment titled "On the Go," foodies will discover why the liquid concentrate was an immediate hit with the outdoor industry.

VENICE, Calif. -- Join Giggly Sprout and Gumbo Wobbly as they take you on a playful family adventure using research from leading authorities in the fields of brain science and psychology. Funny Bone Logic is an interactive DVD with games for developing minds ages 3-8.

VENICE, Calif. -- Originally, Java Juice(R) was created for, and embraced by, the outdoor-adventure industry. The success of the just-add-water, single-serving version of the product promoted awareness of a need to get the lightweight packets to American soldiers, say the folks at Java Juice, Inc.
VENICE, Calif. -- in January 2006, Richard Karno, a Los Angeles-based organic coffee roaster, introduced a single serving packet of organic liquid coffee extract, which he named Java Juice(R). The shelf-stable, portable coffee packets were a great fit for the outdoor and travel industries, so Karno chose the 2006 Winter Outdoor Retailer, the leading outdoor industry event to showcase his invention.
VENICE, Calif. -- The liquid-coffee extract buzz has caught on with US troops, and local owners, Mr. and Mrs. Richard Karno, are helping the military squeeze the most out of their budget during these holidays by donating thousands of packets of their Java Juice(R) to all our well-deserving soldiers.