California NEWS INDEX - Page 131
Home
California NEWS INDEX
California Newswire Index of Articles and News Stories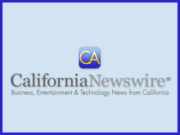 LOS ANGELES, Calif. -- Jean-Pierre Chevalier, a leading authority on genetic medicine, and iUniverse, Inc., a leading provider of publishing technology solutions announced today the long-awaited publication of "Sarcophagus," the novel. In this stunning work of contemporary fiction, Chevalier has succeeded in illuminating one of the unspeakable tragedies of our age: the institutionalized exploitation of illness. Now available in stone-cold print, the appalling dilemma of the cancer patient is laid bare like never before.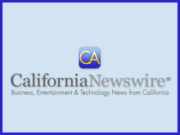 LOS ANGELES /California Newswire/ -- The Sher Institute for Reproductive Medicine(SM) (SIRM(TM)) in Los Angeles is currently recruiting patients to take part in a study that examines the effect of specific medical protocols in women who are considered "poor responders" to fertility medications. Patients who meet the qualification criteria and are selected to take part in the study will be eligible to receive up to $6,000 worth of free medications as part of their treatment.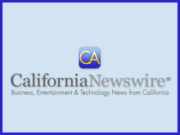 LOS ANGELES, Calif. -- In its quest to increase sales, Wildfire, Inc. (www.wildfirefx.com), Los Angeles based manufacturer of VHO, DMX controllable UV lights and UV sensitive materials, hired a new marketing director recently, promoting Aaron Stanley, the former Accounting Manager, to Director of Marketing and Public Relations.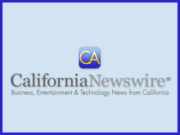 LOS ANGELES, Calif. -- Wildfire, Inc. of Los Angeles, known for providing UV effects and materials to the entertainment industry for 17 years, will be joining the set of "Extreme Makeover: Home Edition" in an episode to be aired Sunday, October 15 at 8/9 pm CST.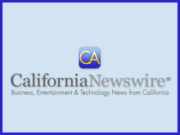 LOS ANGELES /California Newswire/ -- The Sher Institute for Reproductive Medicine(SM) - Los Angeles (SIRM(TM)-LA) is proud to announce the appointment of Dr. Rudy Quintero as an Associate Medical Director of the practice. A graduate of the UCLA School of Medicine, Dr. Quintero completed his residency at Glendale Adventist Hospital and a fellowship in Reproductive Endocrinology and Infertility at Stanford University Medical Center.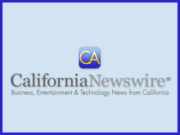 HOLLYWOOD, Calif. -- Is art imitating life or what? Craig X who sells pot on Showtime's hit show "Weeds" is opening a pro-pot Temple on Hollywood Blvd this week. In the first season he plays himself as the owner of the "Bodhi Sativa Care Givers Club." In season two, this week's episode (August 21-25), "Cooking with Jesus" he appears as the owner of cannabis club called the "Mohasky Cup."

SAN DIEGO, Calif. -- The dating Web site, OnlineBootyCall.com, a division of Mobeze, Inc., is proud to announce that they have received only one confirmed report of marriage since their Web site's inception three years ago. "Reaching the one million member mark with only a single reported marriage is a tremendous accomplishment," Moses Brown, Founder and CEO said.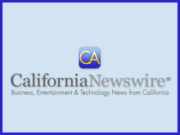 LOS ANGELES, Calif. -- Writing in his "Communication Nation" column exclusively for Advertising Industry Newswire(TM), Scott G (recording artist THE G-MAN) makes a startling suggestion: 49 more states should sue the major record companies. Everyone in the music business knows that Universal Music Group will pay a $12,000,000 fine for illegal practices (commonly called payola). The charges were brought by Eliot Spitzer, Attorney General of the state of New York, and the money will go to... the state of New York.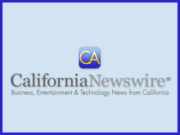 LOS ANGELES, Calif. -- Temple420.org opened on April 20th to incredible success. There have been thousands of people flocking to the site and a true community is being created on-line. Two community members of Temple420.org have decided to get married and they have asked Craig X Rubin, the new Pope of Pot, to officiate over their Wedding. The other exciting news is that Rubin, the Temple's Reverend, is going to Washington D.C. to be trained as a preacher by Arch Bishop George Augustus Stallings.

SAN FRANCISCO /California Newswire/ -- Keith Thompson plays an organ program highlighting the popular culture of 1906 San Francisco and its Earthquake at the California Palace of the Legion of Honor, San Francisco, CA on April 22 and 23, Eugene Dong, an independent music producer (www.echoesofheaven.com), announced today.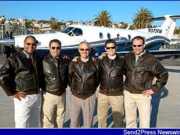 SAN DIEGO /California Newswire/ -- At 8:30 a.m. today, two Pilatus PC-12s will depart Lindbergh Field on a goodwill mission to Quito, Ecuador. The flight is scheduled to touch down in Quito on March 31, exactly 75 years later to the day that the first such flight was made in a 1931 Ryan Brougham piloted by Theodore Gildred, Sr. - who stayed in Ecuador following his epic journey to establish that country's first air mail service.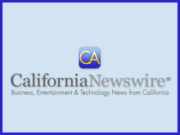 LOS ANGELES /California Newswire/ -- The Russian Nights Festival in Los Angeles presented by Moscow's Stas Namin Center today unveiled its most impressive and diverse schedule to date. From April 2-8, 2006, the City of Los Angeles will celebrate the rich culture of Russia, past and present, with an exciting new festival program featuring the best from the worlds of film, modern dance, music, theatre and contemporary art.