NEW ORLEANS, La., June 24, 2019 (SEND2PRESS NEWSWIRE) -- Nola Bulls, LLC and its revelers GET LUCKY for the 13th edition of New Orleans' favorite summer bash known as San Fermin in Nueva Orleans (SFNO) presented by The Advocate, aka The Running of the Bulls in New Orleans. A legendary local band reunites for a rare return to ROCK.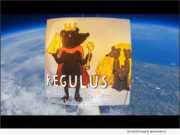 CHICAGO, Ill., June 24, 2019 (SEND2PRESS NEWSWIRE) -- Space is an uncharted frontier equipped with mysteries beyond our understanding of what is or will ever be possible. Aaron Ozee, bestselling author of notable children's book, "Regulus" (ISBN: 9781387010790), has partnered with Orbit Pics to launch a printed copy of his book into space. (VIDEO)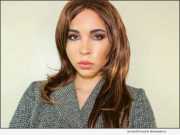 NEW YORK, N.Y., June 7, 2019 (SEND2PRESS NEWSWIRE) -- The Dominican born actress Liz Thomas, is the first woman to write and star in a Sketch Show inspired by the First Lady Melania Trump. The Show is called "Melania: The Cyberwoman." The Show is directed by Kim Parker. Other cast members are Seneca Lawrence and Zack Gafin.
NASHVILLE, Tenn., May 30, 2019 (SEND2PRESS NEWSWIRE) -- Otherworld Encounter will bring their 10,000 square foot immersive art experience back to the Nashville Fairgrounds for a limited engagement July 5-21, 2019. A team of 13 Nashville-based artists designed, developed and operated the exhibit for its debut this past winter.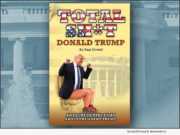 WASHINGTON, D.C., May 10, 2019 (SEND2PRESS NEWSWIRE) -- Author Paul Orwell's new book "Total Sh*t Donald Trump" (ISBN: 978-1733807302; ppb; Oceania Press) released today on Amazon, Barnes & Noble, Apple and many other platforms, makes the case that the president is, in a sense, "the physical embodiment of our nation's collective excrement" and that "we citizens have a duty to flush it, not just shovel it."
NEW YORK CITY, N.Y., March 20, 2019 (SEND2PRESS NEWSWIRE) -- American artist XVALA will open his MEME PARTY campaign with an extreme modification of Banksy's mural painting of Steve Jobs in Calais, France, known as "The Son of a Migrant from Syria". XVALA will unveil his work at an event on April 27, 2019 in the Bowery. All pieces in the campaign make use of a variety of politically-charged and often controversial memes.
SACRAMENTO, Calif. /California Newswire/ -- Stuttering stand-up comic Nina G will have the top spot at the Invisible Disabilities Comedy Show at the Sacramento Punch Line on Sunday, January 27 2019! Author of the forthcoming book "Stutterer Interrupted: The Comedian Who Almost Didn't Happen," Nina's comedy is funny, revealing, unapologetic, and always a window to her experience as a person who stutters. Through humor, Nina G is challenging now people think of stuttering.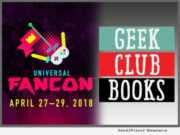 BALTIMORE, Md., Feb. 1, 2018 (SEND2PRESS NEWSWIRE) -- The inaugural Universal FanCon is the first large-scale, inclusive event that celebrates the diversity of fans, fandom and true needs of those who love pop culture. This year's event will help benefit relevant causes, including Geek Club Books Charity for Autism. Coming to Baltimore, Maryland, April 27-29, 2018.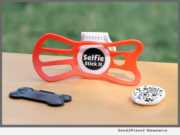 DELRAY BEACH, Fla., Dec. 12, 2017 (SEND2PRESS NEWSWIRE) -- Get in the picture with your pets using Pet Selfie Stick-It, a new invention from Fromm Works, Inc. that conditions pets to look at a smartphone located up to 20-feet away. Utilizing Pavlovian conditioning the kit includes a treat tray that holds the pet's favorite treat.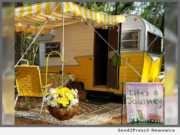 RALEIGH, N.C., July 13, 2017 (SEND2PRESS NEWSWIRE) -- The first-annual retro event, Vintage Fan Fair will be held on November 10-11, 2017 (Veterans Day holiday) indoors at the Holshauser Building at the NC State Fairgrounds. The event is produced by The Vintage Lifestyle Experience, LLC and Celebrating Nostalgia(TM) will be the theme. This special event features a marketplace of vendors, vintage camper showcase, pop-up entertainment and retro activities.
CHICAGO, Ill., Dec. 15, 2016 (SEND2PRESS NEWSWIRE) -- A host of famous mediums, psychics, ghost hunters, authors and more will gather January 28, 2017 for Chicago Hauntings' annual "Dead of Winter" paranormal seminar at the Plum Tree National Golf Resort in Woodstock, Illinois. Guest star, Chris Fleming of the Travel Channel's smash hit, "Ghost Adventures."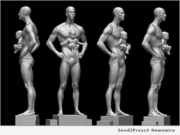 INDIANAPOLIS, Ind., Aug. 24, 2016 (SEND2PRESS NEWSWIRE) -- Artist Daniel Edwards will unveil what he believes is the First Virtual Reality Monument, one that honors Michael Phelps's legacies as Olympian and father, featuring new son Boomer. Unveiling of The First Virtual Reality Monument is scheduled for November at Irv Art gallery in Indianapolis, announces Cory Allen Contemporary Art.
BRADENTON, Fla., July 22, 2016 (SEND2PRESS NEWSWIRE) -- Personal injury attorney Bernard F. Walsh points out the potential legal consequences of Pokemon Go for both app users and property owners. With the advent of the popular new mobile game Pokemon Go, millions of users are scouring cities, parks, and other publicly accessible areas in a "scavenger hunt" to collect virtual creatures called Pokemon.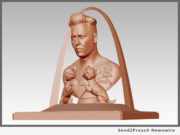 ST. PETERSBURG, Fla., June 29, 2016 (SEND2PRESS NEWSWIRE) -- Teen sculptor Rodman Edwards has created a statue of Johnny Depp and his dogs in the midst of the actor's divorce proceedings with wife Amber Heard, portraying the actor as winning custody of their dogs. The sculpture, shown with saddened dogs, is being unveiled by Cory Allen Contemporary Art in St. Petersburg, Florida in August.