Home
Tags
Books and Publishing
Tag: Books and Publishing News - Page 3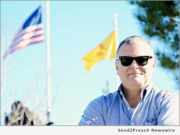 ALBUQUERQUE, N.M., July 20, 2016 (SEND2PRESS NEWSWIRE) -- New Mexico-based writer Daniel P. Douglas announces his science fiction Cold War thriller short script, "Glimpse," has advanced to the quarterfinals of the 2016 Page International Screenwriting Awards. The awards competition was established in 2003 by an alliance of Hollywood producers, agents, and development executives.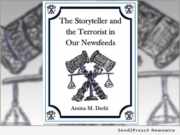 WASHINGTON, D.C., July 8, 2016 (SEND2PRESS NEWSWIRE) -- At the peak of a highly controversial election year, a new thriller for young-adults has recently been published featuring a teenaged Muslim girl as the protagonist. "The Storyteller and the Terrorist in Our Newsfeeds," by Amina Derbi, is about the rise and fall of seventeen-year-old Najmah Qamar, a passionate storyteller who ends up living through her worst fears as her tales come to life.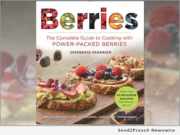 NEW YORK, N.Y., July 6, 2016 (SEND2PRESS NEWSWIRE) -- Super food celebrity author Stephanie Pederson hosts the peak "Berry Extravaganza," a free tele-summit event featuring a panel of today's "berry best" super food celebrity experts and authors, July 9-31, 2016.