Home
Tags
African American Interest
Tag: African American Interest News - Page 4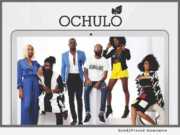 WASHINGTON, D.C., Oct. 12, 2017 (SEND2PRESS NEWSWIRE) -- Ochulo, an international Fashion and Lifestyle brand based in Nigeria, will make their U.S. debut during Howard University's homecoming at the legendary Social Architects' Black Hollywood extravaganza. This engaging fashion experience entitled, "The People's Paradise," presents Ochulo's revolutionary men's and women's fashions. The magic will unfold on October 20, 2017 from 9 p.m. to 2 a.m. at the Renaissance Hotel in NW Washington, D.C.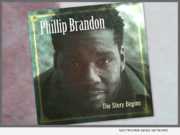 BURBANK, Calif. /California Newswire/ -- Springing forth following eight years of tours as "Narrator" with platinum selling rock band Trans-Siberian Orchestra to a feature role in the life story of Gospel legend BeBe Winans, "Born For This: The Musical," Los Angeles native singer-songwriter-actor Phillip Brandon now proudly unveils his debut CD, "The Story Begins," via a spectacular live launch performance Thursday, October 12 at The Colony Theatre in Burbank, California.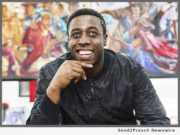 WESTBROOK, Maine, June 14, 2017 (SEND2PRESS NEWSWIRE) -- The Mugadi Foundation, in association with Waynflete School, is proud to announce a Michael O. (Michael Odokara-Okigbo) benefit concert event "ON MY OWN" to take place July 13, 2017 at the beautiful Westbrook Performing Arts Center in Westbrook, Maine.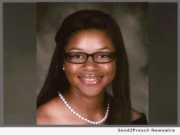 MARIETTA, Ga., May 24, 2017 (SEND2PRESS NEWSWIRE) -- The Foundation for Ensuring Access and Equity today announced that on Sunday, May 28, 2017 the Turner Chapel AME Church in Marietta, Georgia will host its 10th Annual High School Graduation Celebration Worship Service. The blessings will be flowing for several students who have been offered full college scholarships. However, for Paulding County High School's Kimberly Hadaway, the blessings are overflowing with full scholarships to 6 of the country's top colleges.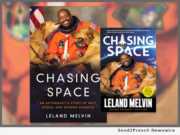 NEW YORK, N.Y., May 19, 2017 (SEND2PRESS NEWSWIRE) -- Retired pro football player Leland Melvin thought his road to the NFL was an incredible journey - until he climbed aboard the shuttle Atlantis and traveled to outer space. Twice. Melvin, a former wide receiver for the Detroit Lions, engineer and astronaut, shares his real-life experiences, triumphs and challenges in an inspirational memoir. The book: "CHASING SPACE: AN ASTRONAUT'S STORY OF GRIT, GRACE, AND SECOND CHANCES" (ISBN: 978-0062496720; Amistad Hardcover Original).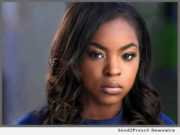 ATLANTA, Ga., May 18, 2017 (SEND2PRESS NEWSWIRE) -- When Rayven Symone Ferrell was born, her mom had a strong vision for her. She knew her daughter was destined for great creativity and named her after Raven-Symone, her favorite character on "The Cosby Show." Twenty-one years later and mom's intuition has proven true. The young aspiring actress has already landed a career defining role, playing Sekyiwa Shakur, the baby sister of rap icon Tupac Shakur, in the soon to be released blockbuster film, "All Eyez on Me.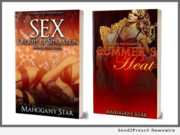 LONG ISLAND, N.Y., May 16, 2017 (SEND2PRESS NEWSWIRE) -- Author Mahogany Star brings the sizzle to summertime reading with a sexy sequence of new book releases. Star's new titles, "Sex Degrees of Separation" and "Summer's Heat" are sure fire temperature boosters for readers who aren't afraid of the steam.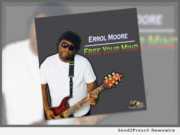 ATLANTA, Ga., April 21, 2017 (SEND2PRESS NEWSWIRE) -- Island Gruve Music Works, a full service music production company, is excited as we prepare to launch Errol Moore's highly anticipated new CD Single "Free Your Mind." The single is slated for release on May 5, 2017.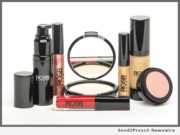 SACHSE, Texas, Dec. 13, 2016 (SEND2PRESS NEWSWIRE) -- Top industry expert and professional makeup artist Rosalyn Bellamy, CEO and founder of Ros B Beauty, launched Ros B Beauty Luxury Cosmetics at a December 8 gala launch party at Salon M in Frisco, Texas. The cosmetic line, offering high performance products catering to all skin tones and types, includes Camera Ready Primer, HD Pro Finish Foundation, Dual Powder Pro Finish Foundation, Pro Finish Liquid Concealer, Blush On, Luxe Lip Gloss, and Liquid Velvet Lipstick.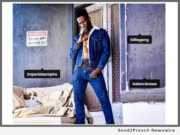 DALLAS, Texas, Dec. 2, 2016 (SEND2PRESS NEWSWIRE) -- Dallas artist OG Bobby Billions released on Black Friday what might be one of the greatest debuts from a new talent - and according to him it's only the beginning. On December 9 he will be releasing a more in-depth visual to the already buzzing "Bands" single.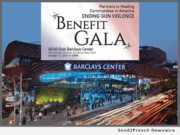 BROOKLYN, N.Y., Oct. 4, 2016 (SEND2PRESS NEWSWIRE) -- Concerned Community 4 Change, a Not-For-Profit dedicated to engaging youth and the community toward positive principles, offering programming that builds healthy minds and bodies, will host an Orange Carpet VIP Benefit Gala on Monday October 17, 2016 6:30 p.m. at the 40/40 Club Barclays Center in Partnership with ITZ Time, NAACP (NYCHA Branch), and the Downtown Brooklyn Neighborhood Alliance.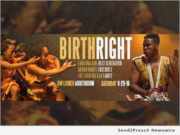 WASHINGTON, D.C., July 27, 2016 (SEND2PRESS NEWSWIRE) -- Brought to you by The Adinkra Group, "Birthright 2016" is a captivating evening of live intergenerational performances by Washington D.C.'s most talented African dance and drumming ensemble and special invited guests. A night of elegance, August 20, 2016, with guests sheathed in African chic couture sets the back drop for the electric and inviting atmosphere attendees have come to know and love when attending this event.