Home
Tags
Republican party
Tag: republican party News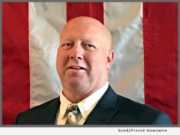 LAS VEGAS, Nev., April 17, 2018 (SEND2PRESS NEWSWIRE) -- Mitchell T. Tracy, Republican candidate for Clark County Commissioner District F is fed up. He says that Tisha Black, a Harry Reid Democrat, is running on the Republican Party ticket, but she's a 'never Trump Republican' who is going up against him, an authentic pro Trump, Reagan conservative.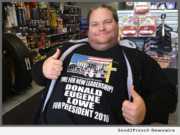 SAN ANGELO, Texas, Nov. 22, 2016 (SEND2PRESS NEWSWIRE) -- No matter party affiliation, everyone can agree that this year's elections were heart-pumping. And for Donald Eugene Lowe, it might have even been a bit more so. Why? To date, he says that he is the first person in history to become a President-Elect Alternate. It's the law - a combination of many, in fact.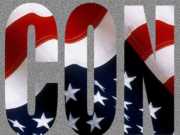 G on Politics (OPINION): A pestilence known as Conservatism has control of the Republican Party and it has its perfect candidate in Donald Trump. And while the GOP base prefers to be known as the Party of Stupid, their GOP leaders insist they are the Party of Greed. Sadly, they are both right.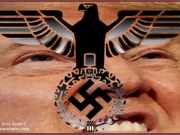 G on Politics (opinion): Now that Donald Trump has emerged as the presumptive presidential nominee for the Republican Party, there are alarm bells going off inside anyone with a soul or an I.Q. above 80. There are so many things to fear.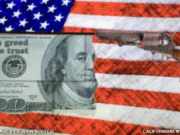 G on Politics (opinion): Are Conservatives evil from nature or nurture? What turns a normal, decent human being into a Republican? While some people are born bad, the main problem comes from kids being raised in the oppressive atmosphere of a rightwing household.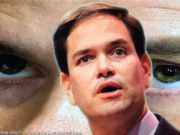 G on Politics (opinion): Marco Rubio often doesn't show up for work. Instead of a pay cut or a demotion, he has been elevated to competing for the most important job in the world. Imagine how much better your life would be if you could take the same lazy approach to your work.