California Events - including expos, shows, meetings, marches and related news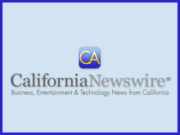 LOS ANGELES, Calif. -- If John Abdo has his way 10,000 elementary school children are going to have a day they will never forget! The renowned fitness expert will be providing fun-filled lessons on physical play, that he hopes these kids will take to heart. The Fitness Hall of Fame inductee will be emceeing the Kids Fitness Challenge at the illustrious Rose Bowl, Saturday, January 27th.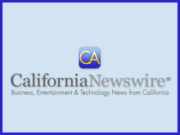 LOS ANGELES, Calif. -- Author Dee Dee Phelps signs and talks about her memoir "Vinyl Highway" (ISBN-10: 1412073839) singing as Dick and Dee Dee, at Village Books, 1049 Swarthmore Avenue, Pacific Palisades 90272 on Thursday evening, February 8th at 7:30 pm.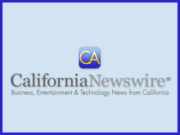 LOS ANGELES, Calif. -- The schedule was released today for HDFEST's Los Angeles event which will be staged at Dolby Laboratories in Burbank. This December event is the final stop on the HDFEST 2006 World Tour, which also included HD Festival events this year in Seoul, New York, Finland, and London. HDFEST Los Angeles will include screenings of high-definition movies, panels on HD moviemaking and digital cinema, festival parties and the HDFEST 2006 Deffie Award Ceremony.

SAN FRANCISCO /California Newswire/ -- Keith Thompson plays an organ program highlighting the popular culture of 1906 San Francisco and its Earthquake at the California Palace of the Legion of Honor, San Francisco, CA on April 22 and 23, Eugene Dong, an independent music producer (www.echoesofheaven.com), announced today.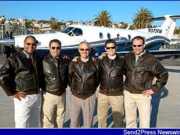 SAN DIEGO /California Newswire/ -- At 8:30 a.m. today, two Pilatus PC-12s will depart Lindbergh Field on a goodwill mission to Quito, Ecuador. The flight is scheduled to touch down in Quito on March 31, exactly 75 years later to the day that the first such flight was made in a 1931 Ryan Brougham piloted by Theodore Gildred, Sr. - who stayed in Ecuador following his epic journey to establish that country's first air mail service.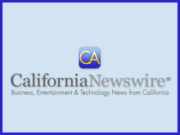 LOS ANGELES /California Newswire/ -- The Russian Nights Festival in Los Angeles presented by Moscow's Stas Namin Center today unveiled its most impressive and diverse schedule to date. From April 2-8, 2006, the City of Los Angeles will celebrate the rich culture of Russia, past and present, with an exciting new festival program featuring the best from the worlds of film, modern dance, music, theatre and contemporary art.