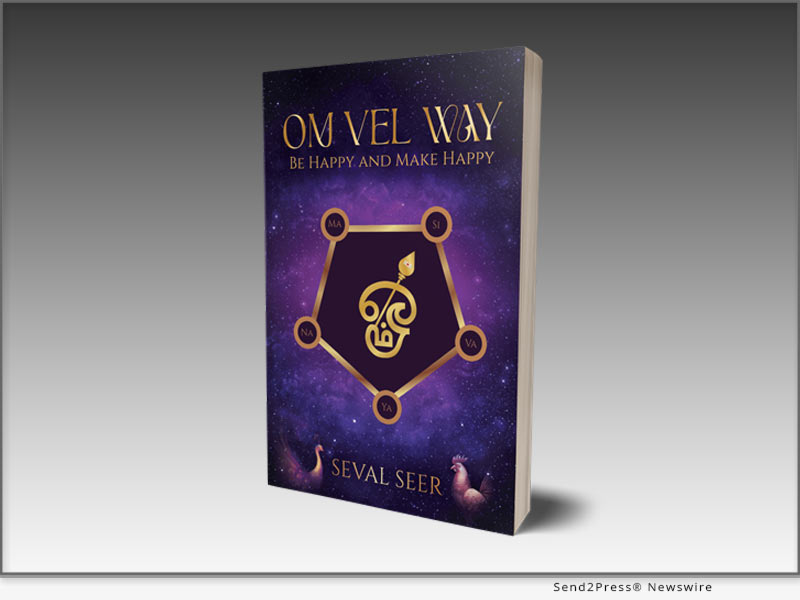 VICTORIA, B.C., Nov 07, 2023 (SEND2PRESS NEWSWIRE) — Author Seval Seer has unveiled an enlightening book, "Om Vel Way: Be Happy and Make Happy," (IBSN: 978-1779410658; Nov. 2023) which delves deep into the essence of human existence and the pursuit of true happiness. With a focus on the theme "Be Happy and Make Happy," Seval Seer's book offers a powerful and insightful perspective on the human journey.
In "Om Vel Way," Seval Seer introduces a profound concept, with "OM" representing the spirit, "VEL" symbolizing the sport(i.e., life as a sport), and "Way" depicting how the spirit engages in the sport. The book is grounded in the belief that, at our core, we are evolving awareness, transcending our possessions and experiences. Through this awareness, we can lead authentic lives, guided by the three powers of Verity (to be aware of the higher truth), Evolution (to evolve based on this awareness), and Love (the driving force behind our progress).
The book navigates the obstacles that hinder our path to happiness, primarily our ignorance about our true nature. By embracing evolving awareness and shedding the fixed notions of self, the book reveals a transformative journey toward progressive happiness. It emphasizes self-actualization as the key to becoming our true selves and finding refuge and ultimate fulfillment within.
Author Seval Seer has embarked on a remarkable journey of self-discovery, having lived across different continents. His exploration of profound questions about existence and the fundamental drivers of life culminated in the development of the mental framework presented in "Om Vel Way." This framework seamlessly blends ancient wisdom with modern psychology, offering readers a powerful tool to unlock happiness and authenticity in their lives.
"Om Vel Way: Be Happy and Make Happy" is a thought-provoking masterpiece that guides readers toward a deeper understanding of their true selves and the pursuit of happiness, not only for themselves but also for those around them.
For more information or to obtain a copy of the book, please visit Amazon.com book page: https://a.co/d/fF2B722
BOOK SUMMARY:
Author: Seval Seer
Email: authorpress@tellwell.ca
Buy Link: https://a.co/d/fF2B722
Genre: Self-Help
Released: Nov. 1, 2023
PAPERBACK ISBN-13: 978-1779410658
Publisher: Tellwell (www.tellwell.ca)
News Source: Author Seval Seer
This press release was issued on behalf of the news source, who is solely responsible for its accuracy, by Send2Press Newswire. To view the original story, visit: https://www.send2press.com/wire/author-seval-seer-releases-profound-new-book-om-vel-way-be-happy-and-make-happy/