Home
Tags
Tellwell Publishing
Tag: Tellwell Publishing News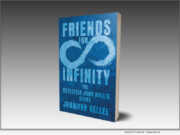 PICKERING, Ontario, Canada, Jan. 11, 2023 (SEND2PRESS NEWSWIRE) -- In Jennifer Gellel's current "why-done-it" novel, "Friends for Infinity: The Detective John Hollis Series" (ISBN: 978-0228879626; August, 2022), after a woman turns up dead in a local children's park, Detective John Hollis is quick to arrest the killer after a resident confesses, but he struggles to understand why this unlikely suspect has committed such a heinous crime.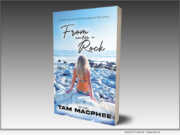 HALIFAX, Nova Scotia, Canada, Jan. 3, 2023 (SEND2PRESS NEWSWIRE) -- Entrepreneur and author Tam MacPhee bares her soul in "From Under A Rock" (ISBN: 978-0228876076; Nov., 2022), a heartfelt memoir with which she shares her deepest memories. The book is already a hit, reaching the Amazon Best Sellers rank of #66 in Women's Biographies on the Kindle Store. The ambitious author has also launched a new podcast and continues to offer life coaching services.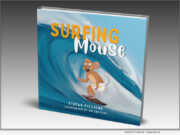 MYSTIC, Conn., Jan. 3, 2023 (SEND2PRESS NEWSWIRE) -- "The Surfing Mouse" (ISBN: 978-0228872313; Oct., 2022) is a new children's story about a brave young mouse who overcomes his fear of surfing big waves. Everyone's afraid of something, which is why author Stefan Piccione wanted to show audiences how determination, strength, and a strong belief in yourself can help you overcome your fears and achieve your goals.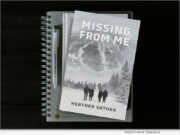 EDMONTON, Alberta, Canada, Dec. 15, 2022 (SEND2PRESS NEWSWIRE) -- Heather Shtuka and her family lived a normal life until their eldest son Ryan Shtuka tragically disappeared one night after attending a house party. "Missing From Me" (ISBN: 978-0228880295; Nov., 2022) details their harrowing journey to find answers.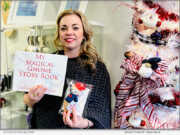 VANCOUVER, B.C., Canada, Dec. 15, 2022 (SEND2PRESS NEWSWIRE) -- Magic is everywhere, you just have to believe. Follow Edy the gnome on his whimsical adventures in the human world, while he tries to save the last Golden Believer left on earth. "My Magical Gnome" (ISBN: 978-0228860136; Dec., 2022) by author Monika Blichar is a delightful storybook that can be enjoyed by the young and old alike!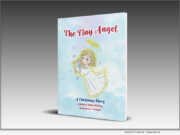 CALGARY, Alberta, Canada, Dec. 12, 2022 (SEND2PRESS NEWSWIRE) -- John & Julie Stirling share their family tradition with the world in the new children's book "The Tiny Angel" (ISBN: 978-0228860723). Originally, John Stirling created the story of "The Tiny Angel" in the 1970s for his children and future grandchildren. He believed people could obtain their goals in life by having the courage, support, and to have faith that they can.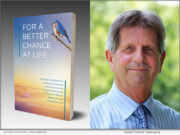 OTTAWA, Ontario /California Newswire/ -- An inspiring story about finding your purpose and achieving happiness by tapping into three spheres: personal growth, family values, and career focus, "For A Better Chance At Life: Achieving Life Satisfaction" (ISBN: 978-0228880103; Tellwell Publishing) is a personal development novel by author Jonathan J. Woolverton.