California Religious News - including Traditional and Alternative Beliefs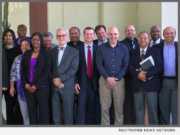 LOS ANGELES, Calif. /California Newswire/ -- The International Association of Bible Colleges and Seminaries (IABCS) held their annual meeting in Atlanta, Georgia on April 10, 2017, announced United States Ecclesiastical Society and Seminary (USESS), and University of Los Angeles College of Divinity (ULA).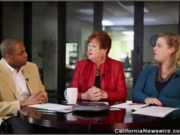 CLAREMONT, Calif. /California Newswire/ -- In light of the recent tragic events in San Bernardino, California and around the world, Claremont Lincoln University on...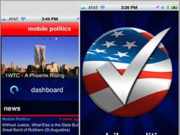 LOS ANGELES, Calif. /California Newswire/ -- Catholic Online is announcing their adoption of the new Mobile Politics application for the iPhone to share the social message of the Church. Mobile Politics is being touted as 'the most powerful tool in politics since the invention of the ballot.'
LOS ANGELES, Calif. /California Newswire/ -- The Family Church International of Pasadena California announces a new regular service called, "Get Your Word On," starting...

ORANGE, Calif. -- "Be Still and know that I am God," said IBI CEO Rick Larimore, "is the passage that Eckhart Tolle referenced from the Bible's Psalm 46:10 in the first interview of Oprah's on-line presentation of Tolle's recent book 'The New Earth,' presented at oprah.com. This is the Biblical passage we have referenced the last 2 1/2 years on virtueperfume.com and our pamphlet, for the same reason. God resides in the still, silent center that is us."
MONTCLAIR, Calif. -- Immerse yourself in the vibrant and colorful Vedic Era! Experience the celebrations and ceremonies of India, western and world music and fun family entertainment, for three energizing and joyful days at the Grand Consecration of a Vedic Temple. Join us at the new Nithyananda Vedic Temple, Nov. 9th - 11th at 9720 N Central Avenue, Montclair CA, 91763.
LOS ANGELES, Calif. -- In Los Angeles Superior Court today Judge Mary H. Strobel ruled from the bench that Minister Rubin of Temple 420 had to expose himself twice a month as part of his probation requirements. The minister of the Hollywood cannabis church offered to submit to a hair test stating, "I am not trying to avoid the responsibility of drug testing, I only want to have some human dignity by not having to expose myself to this gentlemen that is my probation officer."

HOLLYWOOD, Calif. -- "I live in the City of Angels where the Mayor cheats on his wife, the City Attorney cheats the tax payers and I teach the Word of God and the love of Jesus and I am being sent to prison for several years," says Rev. Craig X Rubin. I love my country, but I love God more and I must teach the Truth that Jesus proclaimed a Kingdom not a religion.

LOS ANGELES, Calif. -- Reverend Craig X Rubin says, "God has called me to do this work. I am spreading the good news of Jesus' Kingdom to new believers and informing people about the real Tree of Life." Reverend Rubin is the leader of Temple420.org, a Judeo-Christian pro-marijuana church that doesn't promote smoking marijuana, but does burn marijuana in its religious ceremonies.

HOLLYWOOD, Calif. -- On August 16th 2005 Reverend Rubin announced that he'd be seeking the Republican Nomination for the office of President of the United States of America, with the publishing of his book "9021GROW" (ISBN: 0974711004). The opening line of the book prophetically stated that by the time you hear of the Rev. Craig Rubin, he'd either be in the White House or in jail. At the moment it is not hard to guess which scenario is most likely to happen: going to jail.

HOLLYWOOD, Calif. -- When Reverend Craig X Rubin was arrested at his house of worship he asked the lead LAPD officer for the special rights accorded to clergy under California Penal Codes 1524 and 1525, but was told by the officer that his Bible-based Judeo-Christian organization, that was recognized by the state of California, was "not practicing a real religion." Temple 420 is a registered religious organization with the State of California.
HOLLYWOOD, Calif. -- "Churches and Temples are no longer safe in America," says Reverend Craig X Rubin of Temple 420, who was arrested November 8, 2006, at his religious establishment by over one dozen heavily armed officers of the LAPD. "If they can do this to us, they can do it to any church that the government disagrees with." The Reverend known for his reoccurring role on Showtime's hit series "Weeds" said arresting officers did not treat Temple clergymen as required by California Penal Codes 1524 and 1525.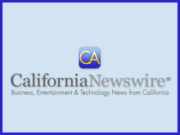 HOLLYWOOD, Calif. -- Is art imitating life or what? Craig X who sells pot on Showtime's hit show "Weeds" is opening a pro-pot Temple on Hollywood Blvd this week. In the first season he plays himself as the owner of the "Bodhi Sativa Care Givers Club." In season two, this week's episode (August 21-25), "Cooking with Jesus" he appears as the owner of cannabis club called the "Mohasky Cup."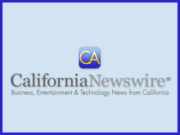 LOS ANGELES, Calif. -- Temple420.org opened on April 20th to incredible success. There have been thousands of people flocking to the site and a true community is being created on-line. Two community members of Temple420.org have decided to get married and they have asked Craig X Rubin, the new Pope of Pot, to officiate over their Wedding. The other exciting news is that Rubin, the Temple's Reverend, is going to Washington D.C. to be trained as a preacher by Arch Bishop George Augustus Stallings.