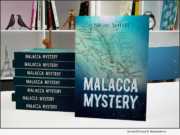 HOUSTON, Texas, May 16, 2019 (SEND2PRESS NEWSWIRE) -- Long-time oil geophysicist, Nigel Smith, uses his real-life experience working on an oil rig in the Malacca Straits in his new murder mystery novel: "Malacca Mystery" (ISBN: 978-1945532801) available for sale globally in paperback and e-book on May 17, 2019 through all major online book retailers including Amazon, iBooks, Barnes & Noble and Amazon Kindle.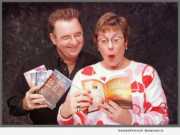 RALEIGH, N.C., Jan. 23, 2019 (SEND2PRESS NEWSWIRE) -- J.S. Fletcher and Kathy Newbern, founders of YourNovel.com, are still going strong after nearly three decades of personalizing romance novels for couples far and wide. Imagine you and your Sweetheart starring in a book. How romantic. (VIDEO)
DENVER, Colo., Jan. 8, 2019 (SEND2PRESS NEWSWIRE) -- The new nonfiction book, "WWI Crusaders: A band of Yanks in German-occupied Belgium help save millions from starvation as civilians resist the harsh German rule" (ISBN: 978-0990689386), is one of only 100 self-published books named to the prestigious Kirkus Reviews Best Books of 2018. Authored by Jeffrey B. Miller and published by Milbrown Press, it was released on Veterans Day 2018 to honor the 100th anniversary of the end of World War I.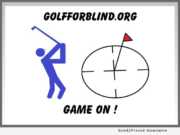 TAMPA, Fla., Sept. 17, 2018 (SEND2PRESS NEWSWIRE) -- Florida resident George Nauck has established Golf For Blind, Inc., a Florida Not For Profit Corporation. Funds raised will be used to place golf shot measurement and scoring systems on ranges where blind and disabled veterans may learn to play golf through measured and scored target shoots.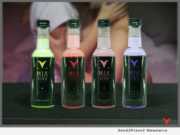 HOUSTON, Texas, Jan. 26, 2018 (SEND2PRESS NEWSWIRE) -- Just how far can the nation's growing taste for wine go? The owners of MIAVINO Sensual, Frank and Miranda Brown, decided it also had to go into their premium edible massage oils. Houston, Texas-based, MIAVINO Sensual has introduced an exclusive line of ultra-lightweight, premium, edible massage oils in four palate-pleasing, full-bodied wine flavors designed to take your entire sensual massage experience to a whole sexy new level.
LOS ANGELES, Calif. /California Newswire/ -- On January 3-5, 2018, MostFit will come together with strength and conditioning coaches from across the nation at the NSCA Coaches Conference in Charlotte, N.C.. Founder Andrew Gavigan and his team of trainers will be demonstrating exercises and movements with the Core Hammer and SYN Rings focused on increasing performance and movement among athletes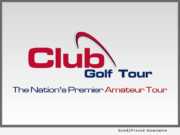 PALM BEACH GARDENS, Fla., Sept. 27, 2017 (SEND2PRESS NEWSWIRE) -- Club Golf Tour LLC has announced the launch of the Club Golf Tour, one of the most exciting golf tour formats in the world. Open to an estimated 26 million amateur golfers in the U.S. regardless of their handicaps or genders, the Tour's unique format will allow players nationwide to select their own time and location to play a round of golf - enabling players to compete against each other despite not being able to play at the same time/event or venue.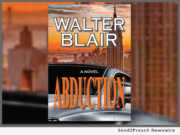 WASHINGTON, D.C., May 11, 2017 (SEND2PRESS NEWSWIRE) -- Walter Blair's third novel obviously demonstrates that the success of his first two novels were not flukes. The literary skills presented by Blair in "Abduction" (2017, WBlair Publishing) place him in a class reserved for John Grisham, Danielle Steel, David Baldacci, Lee Child and Michael Connelly, to name a few.
AURORA, Colo., Feb. 3, 2017 (SEND2PRESS NEWSWIRE) -- Extreme Muscle Products (EMP) today announced the launch of its first formulation available for purchase, a product called Q-Meric. EMP is a newly created Colorado-based company focusing on health, wellness and athletic performance, with an emphasis on products that have synergistic effects.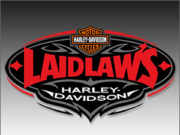 BALDWIN PARK, Calif. /California Newswire/ -- Laidlaw's Harley Demos are a popular and exciting way for riders to experience first-hand, the power and performance of a Harley-Davidson(R) motorcycle. On June 14 and 15 2013 the Corporate Harley-Davidson factory demo truck rolls into town and sets up shop at Laidlaw's Harley-Davidson allowing riders to experience the exhilaration for themselves by twisting the throttle on one of the new 2013 models.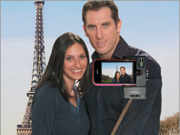 LOS ANGELES, Calif. /California Newswire/ -- The Quik Pod(R), by Fromm Works Inc., allows Dad to be included in every photo and video without asking strangers for help. Just in time for Father's Day get the man in your life the world's first handheld extendable monopod for smartphones.
LOS ANGELES, Calif. /California Newswire/ -- The 'Pin-Ups for Ron Paul' 2012 calendar produced by Los Angeles singer/writer/director Juliet Annerino has arrived. This sexy collection of female activists is the most innovative way to spread the message of presidential candidate Ron Paul!