Home
Tags
Indiana Business
Tag: Indiana Business News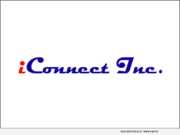 INDIANAPOLIS, Ind., April 15, 2020 (SEND2PRESS NEWSWIRE) -- iConnect, a technology company that creates tracking systems for data collection, has developed two programs that will help mitigate the spread of the Coronavirus (COVID-19). The PIP-ILI System (Possibly Infected Person-Identify, Locate, Isolate) was created to assist companies in taking proactive and preventative measures to protect their employees.
INDIANAPOLIS, Ind. and OCALA, Fla., Jan. 29, 2020 (SEND2PRESS NEWSWIRE) -- EPIC Insurance Brokers and Consultants, a retail property and casualty insurance brokerage and employee benefits consultant, announced today they are expanding their insurance offering in the Farm & Ranch Insurance market with the practice being led by Chris Moore (President, EPIC Farm & Ranch).
BROWNSBURG, Ind., Dec. 17, 2019 (SEND2PRESS NEWSWIRE) -- 95Visual is pleased to announce the launch of Blue River Pharmacy's new website. The primary goal during the process was to improve the navigation of Blue River's vast product offering.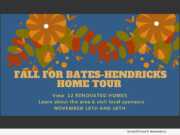 INDIANAPOLIS, Ind., Nov. 15, 2019 (SEND2PRESS NEWSWIRE) -- Held in the popular Bates-Hendricks area, just South of downtown Indianapolis, 14 homes will be open for public touring on Friday, November 15 from 4-7 p.m. and Saturday, November 16 from 1-4 p.m. Sponsored by: Larry Nuff of Fancher Mortgage, Pillar to Post Home Inspectors of Indianapolis, Kristin Rafferty-Burdine of Century 21 Scheetz and Heather Neuner of Finance of America.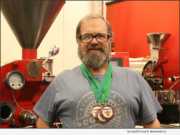 EVANSVILLE, Ind., Sept. 17, 2019 (SEND2PRESS NEWSWIRE) -- Evansville Coffee Company brought home three medals from the fifth annual Golden Bean North America Roasting Competition. Since its launch in 2015, the Golden Bean North America has grown to include more than 1,300 coffees submitted to this year's competition from the best roasters across the USA and Canada.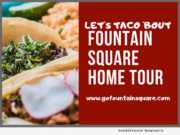 INDIANAPOLIS, Ind., April 22, 2019 (SEND2PRESS NEWSWIRE) -- Berkshire Hathaway Home Services Indiana Realty, Indy Urban Design LLC, Homeward Bound Realty of Keller Williams, and Caliber Home Loans proudly present another fabulous and free Fountain Square Home Tour 2019!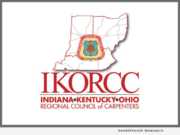 INDIANAPOLIS, Ind., April 15, 2019 (SEND2PRESS NEWSWIRE) -- Over 100 Indiana lawmakers, contractors and construction workers will gather at the Indiana Statehouse on Monday, April 15, 2019 from 11 a.m. to 1 p.m. in the north atrium to shine a spotlight on the alleged corrupt practices of illegitimate contractors who steal billions of dollars from our communities - money that should be spent on education, public safety and infrastructure, the Indiana Kentucky Ohio Regional Council of Carpenters announced today.
GREENWOOD, Ind., March 4, 2019 (SEND2PRESS NEWSWIRE) -- Meridian Senior Living's Demaree Crossing Assisted Living and Memory Care hosts two ongoing memory care workshops: Caregiver Cafe and Mini Dementia Workshops every month onsite at 1255 Demaree Road, Greenwood, IN 46143. These workshops are vital as the global impact of dementia is staggering.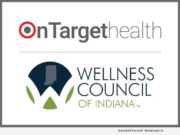 INDIANAPOLIS, Ind., Feb. 4, 2019 (SEND2PRESS NEWSWIRE) -- On Target Health announces a new partnership with the Wellness Council of Indiana (WCI), a subsidiary of the Indiana Chamber of Commerce, which aims to create a healthier Indiana through employer-sponsored weight management programs that target obesity.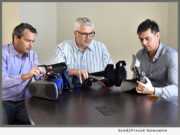 CARMEL, Ind., Aug. 8, 2018 (SEND2PRESS NEWSWIRE) -- An idea for a new medical device for foot pain surfaced when podiatrist Dr. Patrick DeHeer suffered from posterior tibial tendonitis - a common foot and ankle problem - after taking up running. Since traditional treatment options weren't efficient or effective enough, DeHeer and his partners formed IQ Med LLC and developed The Equinus Brace.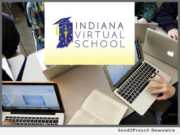 INDIANAPOLIS, Ind., May 24, 2017 (SEND2PRESS NEWSWIRE) -- Indiana Virtual School announces that it will be partnering with international education services provider - EdisonLearning - to expand and enhance the delivery of online courses to students and school corporations across the State of Indiana.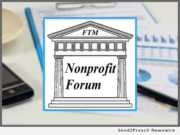 INDIANAPOLIS, Ind., Dec. 20, 2016 (SEND2PRESS NEWSWIRE) -- Financial Technologies & Management (FTM) has released the dates and agenda for 2017 Nonprofit Forum monthly online event for nonprofit organizations. Jim Simpson, CPA will host each forum. Mr. Simpson is a nonprofit financial leader and trainer, CFO, Controller, and software advisor for over 25 years.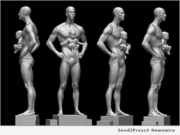 INDIANAPOLIS, Ind., Aug. 24, 2016 (SEND2PRESS NEWSWIRE) -- Artist Daniel Edwards will unveil what he believes is the First Virtual Reality Monument, one that honors Michael Phelps's legacies as Olympian and father, featuring new son Boomer. Unveiling of The First Virtual Reality Monument is scheduled for November at Irv Art gallery in Indianapolis, announces Cory Allen Contemporary Art.