Home
Tags
Funding and Investment
Tag: Funding and Investment News - Page 2
AUSTIN, Texas, Oct. 11, 2017 (SEND2PRESS NEWSWIRE) -- Wetwire Robotics today announced they are launching the first in a new line of smart toys geared towards digital assistants like Amazon's Alexa devices. The first model is called Lexa Bear and is a talking teddy bear that is designed to hold an Echo Dot or connect with any Bluetooth device like a mobile phone or tablet. Wetwire Robotics has designed the bear to synchronize its mouth movements in real time to the human voice. It is not limited to pre-recorded audio and can speak with about any audio it's connected to.
PASADENA, Calif. /California Newswire/ -- Lender Price, the emerging leader in digital mortgage lending technology, announced today that it has named veteran mortgage industry executive Jerry Halbrook as its CEO and has opened a fresh round of equity funding to fuel its growth trajectory.
SAN FRANCISCO, Calif. /California Newswire/ -- Sparkle Coin, Inc., founders of Sparkle Coin, a new cryptocurrency that allows users to make purchases from popular online retailers - like Amazon and Walmart - and features a currency exchange for liquidity, will be hosting a "lunch and launch" event during TechCrunch Disrupt SF 2017.
NEW YORK, N.Y., Sept. 12, 2017 (SEND2PRESS NEWSWIRE) -- The Wilshire Foundation recently announced the close of first-round funding for its Conscious Capital Fund. The Wilshire Foundation, created by the team at Wilshire Financial including CEO Taylor Wilshire, constructs programs and invests in organizations that address chronic environmental, social, and economic challenges in unique and transformative ways.
CHICAGO, Ill., Sept. 6, 2017 (SEND2PRESS NEWSWIRE) -- Sparkle Coin, Inc. today introduced its eponymous cryptocurrency, the first of its kind backed by diamonds, as the initial step toward the company's goal of creating more efficient global economic growth to promote societal advancement by developing a platform that brings cryptocurrencies into the mainstream business and consumer markets. Sparkle Coin is a hybrid cryptocurrency possessing the best qualities of both PoW (Proof of Work) and PoS (Proof of Stake).
ATLANTA, Ga., Aug. 28, 2017 (SEND2PRESS NEWSWIRE) -- The Dotz Company, LLC, an established games and toy business, is excited to announce a new product that's fun for all ages - STiKidotz(TM). It's sure the concept will take off, that's why it's launched a Kickstarter campaign to help get it off the ground.
ATLANTA, Ga., Aug. 1, 2017 (SEND2PRESS NEWSWIRE) -- The Dotz Company, LLC today announced a new product for all ages. STiKidotz(TM) are customizable, re-stickable, brightly colored 3D art pixel stickers that you can design and redesign yourself. The stickers' base are made from soft silicone, a material that is flexible and bendy and can be cut into any shape. The designs are created on the sticker's base using colorful dotzPIXELS(TM). These small pieces come in a 4x4 perforated dotzBLOK(TM) that can be easily separated into the dotzPIXELS that precisely fit on the sticker.
HORSESHOE LAKE, Ark., June 12, 2017 (SEND2PRESS NEWSWIRE) -- The Herbal Compliance Co. announces the launch of its compliance consulting services for legal medical cannabis and hemp businesses. This unique company will also be partnering with GrowthFountain to raise $1 million in funds through a unique form of investor funding called Regulation Crowdfunding.
FERNLEY, Nev., June 8, 2017 (SEND2PRESS NEWSWIRE) -- Verify Smart Corporation (OTC:VSMR / OTCMKTS:VSMR) a Global innovator in financial fraud prevention and digital distribution solutions announced today that it has signed a Letter of Intent to acquire an equity stake and exclusive international reseller rights in Med-Con Technologies, LLC for cash and stock.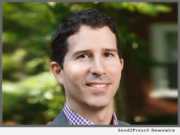 POMPANO BEACH, Fla., June 7, 2017 (SEND2PRESS NEWSWIRE) -- The Pompano Beach CRA has partnered with the Urban Land Institute to host a unique symposium outlining the $500 million investment opportunity available for developers in the Pompano Beach Innovation District. Nationally recognized redevelopment experts and invested developers will provide comprehensive details about the last 24 acres of undeveloped parcels in Broward County with prime visibility from I-95.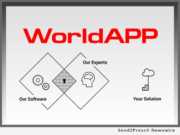 BRAINTREE, Mass., May 23, 2017 (SEND2PRESS NEWSWIRE) -- WorldAPP, a leading provider of mobile data collection and process optimization software today announced that it has completed financing round with Providence-based Bay Capital Investment Partners. The transaction amount was not disclosed.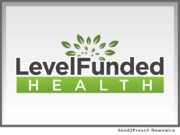 BOCA RATON, Fla., March 8, 2017 (SEND2PRESS NEWSWIRE) -- LevelFunded Health is excited to announce that it was recently selected as one of the new top innovative insurance businesses by one of Silicon Valley's most active venture group, Plug and Play. The 12-week program connects promising start-ups, early and growth stage companies, to some of the world's largest insurance corporations.
DENVER, Colo., Dec. 14, 2016 (SEND2PRESS NEWSWIRE) -- Maxwell Financial Labs, Inc. announced today it had secured $1.95M in funding, with anchor investors MATH Venture Partners, Techstars Ventures, Zelkova Ventures and Sovereign's Capital. The funding follows on the heels of Maxwell's commercial launch on August 16.