Home
Tags
Woman owned business
Tag: woman owned business News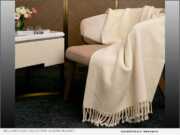 GREENSBORO, N.C., Dec. 3, 2020 (SEND2PRESS NEWSWIRE) -- While the pandemic continues to shatter businesses and the world is urged to stay at home, Allie Petrova, founder of Bellani, a luxury merino wool blanket maker, decided to bring warmth into people's homes and lives. Like many other professionals, Petrova, a North Carolina tax attorney, replaced in-person, client meetings with virtual ones.
SACRAMENTO, Calif. /California Newswire/ -- Glynns Thomas Portraits LLC, a business specializing in headshot and custom stock photography, is proud to announce national certification as a Women's Business Enterprise (WBE) and as a Woman Owned Small Business (WOSB).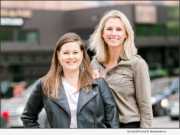 HOUSTON, Texas, Sept. 11, 2019 (SEND2PRESS NEWSWIRE) -- From Oct. 8-16, 2019, Sesh Coworking will host the first-female focused coworking space pop-up to promote entrepreneurs, influential women, and the coworking community in Houston, Texas.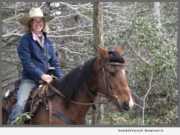 PRINCETON, Mass., April 10, 2019 (SEND2PRESS NEWSWIRE) -- Cornerstone Ranch started out 18 years ago with 24 acres in Princeton. A recent land acquisition of 31 acres in Rutland more than doubles the size of this woman-owned and operated business.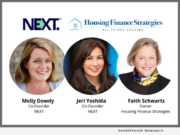 WASHINGTON, D.C., April 4, 2019 (SEND2PRESS NEWSWIRE) -- NEXT Mortgage Events, creator of NEXT women's mortgage technology summit, today announced it has engaged in a strategic alliance with Housing Finance Strategies, a Washington, DC-based advisory firm led by renowned industry veteran and award winner Faith Schwartz, former executive director of HOPE NOW.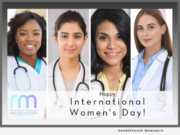 LOS ANGELES, Calif. /California Newswire/ -- Residents Medical, a woman-owned, internationally-renowned graduate medical education organization, is excited to celebrate International Woman's Day on March 8, 2019. Agata Everest, owner, has a special passion for the recognition this day brings to women, worldwide.