Home
Tags
Sports and Activities
Tag: Sports and Activities News - Page 5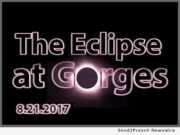 SAPPHIRE, N.C., Aug. 7, 2017 (SEND2PRESS NEWSWIRE) -- The Friends of Gorges State Park is sponsoring "The Eclipse at Gorges," a 3-day celebration leading up the total solar eclipse on Monday, Aug. 21. This free, family-friendly event, hosted by Gorges State Park, promises to be an unforgettable experience for park visitors. Attracting adventure seekers and astronomy enthusiasts from all over the country, The Eclipse at Gorges will feature live music, food trucks and educational talks/hikes with Park rangers.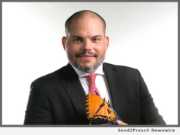 DALLAS, Texas, July 13, 2017 (SEND2PRESS NEWSWIRE) -- Supreme Lending, a nationwide mortgage lender, has announced that it is partnering with baseball Hall of Famer, Major League Baseball All-Star and former Texas Ranger Ivan "Pudge" Rodriguez, who will serve as the company's ambassador during the American Century Championship Golf Tournament, July 11-16, 2017 at Edgewood Tahoe Golf Course in South Lake Tahoe, Nevada.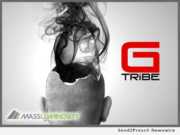 DALLAS, Texas, June 28, 2017 (SEND2PRESS NEWSWIRE) -- Dallas, Texas based Mass Luminosity, Inc., the parent company of the leading social media network for PC gamers, GTribe, announced today that it is launching a global Esports project for casual gamers, endorsed by Logitech G.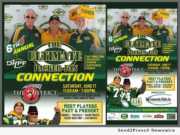 GREEN BAY, Wis., June 12, 2017 (SEND2PRESS NEWSWIRE) -- Join Professional Football's Ultimate Fan Association inductees Steve Tate and Wayne Sargent and former and current players invited to attend the 6th Annual Ultimate Packer Fan Connection party at The District D2 on Saturday, June 17, 2017 from 11 a.m.-7 p.m.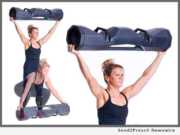 ASHLAND, Ohio, June 1, 2017 (SEND2PRESS NEWSWIRE) -- Hedstrom Fitness is thrilled to announce the launch of their newest product in the Hydro-Inertia(R) Training line, the Surge(R) Storm. Hedstrom Fitness has brought Hydro-Inertia Training to the forefront with the Surge and Kamagon Ball(R) over the last three years.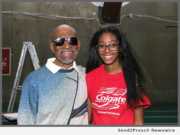 BROOKLYN, N.Y., Feb. 2, 2017 (SEND2PRESS NEWSWIRE) -- Pratt Institute -- The Semi-finals of the 43rd annual Colgate Women's Games featured athletes in every age division continuing to set or retain nationally leading scores, and several competitors continuing to achieve their own personal records, as the field narrows to some 230 athletes who will compete in the finals.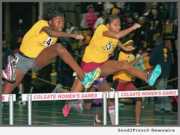 BROOKLYN, N.Y., Jan. 17, 2017 (SEND2PRESS NEWSWIRE) -- Pratt Institute -- The final preliminary meet of the nation's largest amateur female track series, the Colgate Women's Games, featured athletes from every division achieving personal best scores this weekend, as thousands of participants competed for spots in the semi-finals to be held at Pratt on Saturday, January 28, 2017. (UPDATED)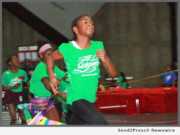 BROOKLYN, N.Y., Dec. 21, 2016 (SEND2PRESS NEWSWIRE) -- Returning champions and promising newcomers from Boston to Virginia in first grade through college and beyond competed this weekend at the opening preliminary meet of the Colgate Women's Games, the nation's largest female amateur indoor track and field series.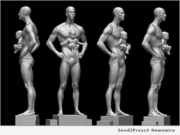 INDIANAPOLIS, Ind., Aug. 24, 2016 (SEND2PRESS NEWSWIRE) -- Artist Daniel Edwards will unveil what he believes is the First Virtual Reality Monument, one that honors Michael Phelps's legacies as Olympian and father, featuring new son Boomer. Unveiling of The First Virtual Reality Monument is scheduled for November at Irv Art gallery in Indianapolis, announces Cory Allen Contemporary Art.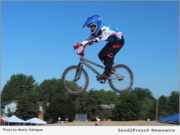 EAGLE, Idaho -- Eagle Park BMX announced that it will be hosting the 2016 Idaho State BMX Championship on Saturday Aug. 20, 2016. Riders from the entire state of Idaho will be competing for the State Champion title. Each year a State Championship series is conducted by USA BMX and Idaho sanctioned tracks.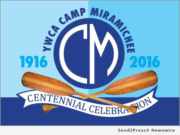 HARDY, Ark., Aug. 2, 2016 (SEND2PRESS NEWSWIRE) -- As many as 100 former YWCA Camp Miramichee campers will gather at the site of their old camp September 16-18, 2016, to celebrate the venerable summer girls camp's 100th birthday, the Camp Miramichee Reunion committee announced today.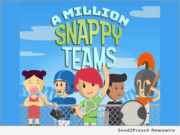 BOULDER, Colo., July 26, 2016 (SEND2PRESS NEWSWIRE) -- TeamSnap, the leading tool for organizing and communicating every aspect of active sports life, today announced that a milestone 1 million teams and groups now use its team management apps, both online and mobile, to streamline their activities. (VIDEO)