SAN JOSE, Calif. /California Newswire/ -- NEXT Future Transportation Inc. ("NEXT"), a leading robotic vehicle company has introduced its Smart Airport Solutions in response to calls for greater convenience, as well as improved operational efficiency and profitability for the industry.
SAN JOSE, Calif. /California Newswire/ -- Online Image, a GIS software and technology company, today announced the Geocoded Address Batch Processing Service for New Congressional District Matching. This service is the first to match addresses to newly redrawn districts, enabling organizations to update their member address files and direct their members to support the candidates they endorse for the 2012 elections.
SAN JOSE, Calif. /California Newswire/ -- Group1 (www.Group1iam.com) today launched its new online SoS Stay or Switch service, designed to help the growing number of Internet filtering customers unhappy with their current product's performance, support or price.
SAN JOSE, Calif. /California Newswire/ -- At least one in nine seniors is at-risk of going hungry due to the inability to obtain sufficient food for their household or having to choose between food and medical care (*note 1). During the Holidays, Comfort Keepers(R) in South Bay and Peninsula is asking the community to make food donations to the 'STOP Senior Hunger' food drive to help local seniors and raise awareness for this growing epidemic that impacts millions of older Americans trying to remain healthy and independent.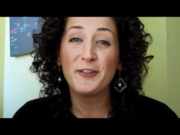 SAN JOSE, Calif. /California Newswire/ -- What do Hope Solo, Blake Griffin, Jose Reyes, Gretchen Bleiler and Lacy Young have in common? They all appeared in the buff recently to celebrate their bodies. Lacy Young isn't a famous athlete with national endorsement deals, nor is she admired by millions of fans. But she felt the need to bare it all in the name of eating healthy.