Home
Tags
Rejuvatek Medical
Tag: Rejuvatek Medical News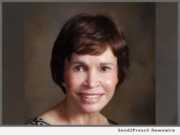 SAN MARCOS, Texas, Sept. 6, 2016 (SEND2PRESS NEWSWIRE) -- Dr. Ana Rodriguez, at Dermatology Laser Center & Spa, has developed a distinctive philosophy for offering exceptional dermatological care, fusing aesthetics and medicine. That's exactly why Tatt2Away, from Rejuvatek Medical, was the perfect choice for offering effective, natural tattoo removal.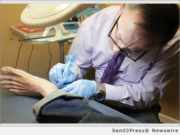 CINCINNATI, Ohio, Jan. 29, 2016 (SEND2PRESS NEWSWIRE) -- Rejuvatek Medical, Inc., Sandy, Utah, announced the opening of their latest Tatt2Away(R) center in Cincinnati, Ohio at Cincinnati Aesthetics. Rejuvatek Medical offers a patented, innovative alternative to laser tattoo removal that is less painful, less costly, and more effective at removing all tattoo colors of pigment.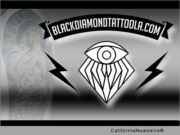 VENICE, Calif. /California Newswire/ -- Rejuvatek Medical Inc. officially launches a Tatt2Away non-laser tattoo removal system in the Venice California area. Bree Solomon in Venice, has come on board with the company to offer to all its clientele certified tattoo removal as the first Tatt2Away Center in the Southern California area. Bringing into their high quality of service and products, the all natural system.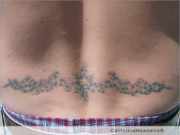 PACIFICA, Calif. /California Newswire/ -- Sympathizing with those who started their tattoo removal process but whose service provider could no longer continue with the process, Rejuvatek Medical, Inc. of Sandy, Utah, flew in a top tattoo artist from Virginia, Melissa Lukeson, in order to continue the tattoo removal process for those 'incompleted' customers.