Home
Tags
Orlando Business
Tag: Orlando Business News
ORLANDO, Fla., Oct. 9, 2019 (SEND2PRESS NEWSWIRE) -- Top Villas, one of the world's leading luxury villa rental specialists, has unveiled its ranking of the best theme parks to visit in the United States through the inaugural Theme Park Awards.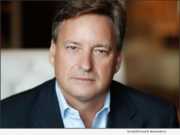 ORLANDO, Fla., Oct. 3, 2019 (SEND2PRESS NEWSWIRE) -- This week, Foxtail Coffee Co., a local chain serving organic and ethically-sourced coffee, added Scott Callahan to their owner and leadership team. Callahan, a real estate investor, lawyer and philanthropist in Winter Park, Fla., will also serve as general counsel to the company. He joins co-founders Alex Tchekmeian and Iain Yeakle in overseeing the expansion and continued success of the local string of cafes.
ORLANDO, Fla., July 9, 2019 (SEND2PRESS NEWSWIRE) -- Unmanned Safety Institute (USI) announced today that they will be establishing the first-in-the-nation Unmanned Safety Institute - Center of Excellence, a remote pilot training and safety certification center, at Gulf Coast State College (GCSC) in Port St. Joe, Florida.
ORLANDO, Fla., May 22, 2019 (SEND2PRESS NEWSWIRE) -- Bakers everywhere know the importance of using quality ingredients in their products. Take vanilla beans for example -- their unique flavor can enhance the worlds of both savory and sweet foods. However, according to Native Vanilla, an Orlando-based vanilla provider, vanilla beans can be challenging to find, purchase and have delivered to your door in a timely manner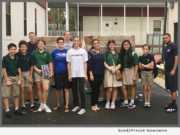 ORLANDO, Fla., Nov. 16, 2018 (SEND2PRESS NEWSWIRE) -- Move For Hunger announced today that Ace Relocation Systems of Orlando rescued 68,000 pounds of leftover food and beverages from the IRONMAN Florida triathlon on November 4. The race, which was originally supposed to be held in Panama City Beach, was relocated to Haines City due to the impact of Hurricane Michael.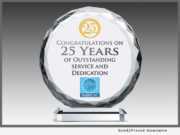 ORLANDO, Fla., Oct. 23, 2018 (SEND2PRESS NEWSWIRE) -- Auditel Inc. of Florida celebrates 25 years in business. Barbara Clements founded Auditel in February of 1993. "I'm often asked how Auditel started and changed over the years."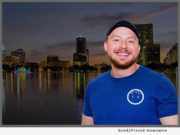 ORLANDO, Fla., Sept. 5, 2018 (SEND2PRESS NEWSWIRE) -- As of August 2018, Papa Inc. expands to the Orlando and Jacksonville markets to assist seniors and elders with transportation, household chores, and technology. Papa's mission to cure loneliness for seniors is aligned with their goals to bring on energetic college students who aspire to bridge the generational gap and give companionship to senior citizens.
ORLANDO, Fla., June 11, 2018 (SEND2PRESS NEWSWIRE) -- Today at Cisco Live, Cisco's annual IT and communications conference, iTrinegy, specialists in mitigating risk associated with application performance over networks, announced the launch of their NE-ONE X-Series Network Emulator. This product combines 10Gbps performance with NE-ONE features such as Auto-configuration and Network Scenario Builder, to enable organizations to easily test applications in up to 10Gbps Point-to-Point Virtual Test Networks that mimic real-world environments.
ORLANDO, Fla., May 22, 2018 (SEND2PRESS NEWSWIRE) -- Demarick Patton of TL Orlando is thrilled to announce the Spring 2018 Transformational Leadership Orlando training session is coming to Orlando, Florida on June 12 and 13, 2018 with Leadership Solutions trainer, Strategist and Speaker, Ford Taylor.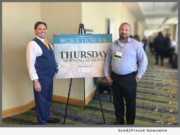 ORLANDO, Fla., March 27, 2018 (SEND2PRESS NEWSWIRE) -- Several Managing Partners from the personal injury law firm Shapiro Goldman Babboni Fernandez & Walsh participated in the Florida Justice Association's Workhorse CLE Seminar and Networking Event.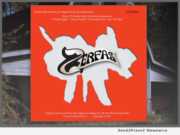 ORLANDO, Fla., Oct. 20, 2017 (SEND2PRESS NEWSWIRE) -- After more than four decades, Ozone Unlimited is releasing an extremely rare collectible album - "Zerfas" - on compact disc. And it's doing it to coincide with Halloween. Why? The original album cover design is orange and black to give a nod to the occasion, the same time of year the original album was first released in '73.
ORLANDO, Fla. and HOUSTON, Texas, Oct. 9, 2017 (SEND2PRESS NEWSWIRE) -- EPIC Insurance Brokers and Consultants, a retail property, casualty insurance brokerage and employee benefits consultant, announced today that Retirement Consultant Rich Eagar will present at the 2017 PLANADVISER National Conference (PANC) on Thurs., Oct. 12 at the JW Marriot, Grande Lakes in Orlando, Fla.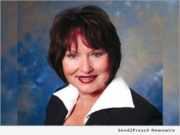 ORLANDO, Fla., Aug. 10, 2016 (SEND2PRESS NEWSWIRE) -- RMA, Redevelopment Management Associates, recently announced the opening of their newest office in Winter Springs. The company's success in reinventing numerous South Florida cities, with over $1 billion in private sector investment within client areas, captured the attention of several Central Florida city officials, leading to a dramatic increase in their mid-state client base.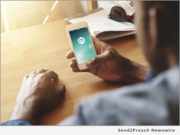 ORLANDO, Fla., June 29, 2016 (SEND2PRESS NEWSWIRE) -- Today Mode, a new smartphone app that makes us more mindful of how we use our devices, debuts in the app stores. The Mode app tracks time spent in different modes of day-to-day life without interruption. It encourages users to put down their phones and to be more deliberate with technology use, enriching their lives and their human connections. Mode reminds us to enjoy life untethered from constant emails, texts and notifications.