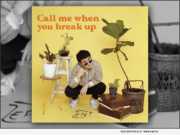 BROOKLYN, N.Y., Feb. 25, 2020 (SEND2PRESS NEWSWIRE) -- Pop rock artist Zepet specializes in the sunny indie pop that dominated the airwaves in the early 2000's. His latest single release, "Call Me When You Break Up," is joyously melancholy and filled to the brim with memorable melodies.
NEW YORK CITY, N.Y., Nov. 8, 2019 (SEND2PRESS NEWSWIRE) -- INDIE CHAMELEON, a new innovative record label that puts the artist at the core of everything they do, has released their first fully produced single and music video combination with the song available October 25 and the music video released today.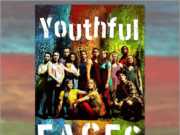 NEW YORK, N.Y., Oct. 10, 2019 (SEND2PRESS NEWSWIRE) -- 3 cords & a hook studios announces "Youthful Faces," bringing together some of NYC's best dancers, including: Matt Wiercinski (Broadway: "Anastasia" - Ensemble/Prince Siegfried) and Kathryn Zimmer (Broadway: "Matilda The Musical"), to encourage and become a catalyst for our younger generation to speak up and speak out to illuminate the future they want to see.
DREXEL HILL, Pa., Sept. 19, 2019 (SEND2PRESS NEWSWIRE) -- On September 19, Gallospole will premiere his long-awaited music video, TARAC WIPPP. An acronym for The American Right for Adequate Chair Width In Public & Private Places, TARAC WIPPP is a political allegory performed by Gallospole and his team of puppetized lobbyists advocating for suitable seating on behalf of Americans with metabolic differences, or clinically known as, obese Americans.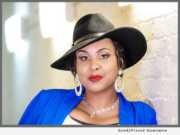 PITTSBURGH, Pa., Nov. 29, 2018 (SEND2PRESS NEWSWIRE) -- One inspired night in 2015, singer-songwriter Kea Michaels sat down to write a poem like a lullaby entitled "I Love You" for one of her daughters...heartfelt prose enriched with motherly adoration. She later turned that poem into a song thinking about an older daughter that had been battling, since birth, kidney hydronephrosis. KEA thought she was about to lose her to the debilitating disorder.
ATLANTA, Ga., Oct. 5, 2018 (SEND2PRESS NEWSWIRE) -- The Ormewoods - Claire Pearson and Don McCollister - is an Americana and folk duo, and their new music video, "Hope, Pray, Sing," was released to draw people closer together rather than tear them apart.
LOS ANGELES, Calif. and LONDON /California Newswire/ -- Controversial music and visual artist NEO 10Y today released a three-part concept film depicting the death of presidential candidate Donald Trump. The six minute documentary style film "NEO 10Y vs. NIHIL: The Kid That Killed Trump (A Concept Film)" shows the story of a drug forlorn Times Square Mickey Mouse impersonator convincing Donald Trump to end his life.
LOS ANGELES, Calif., July 15, 2016 (SEND2PRESS NEWSWIRE) -- Remy Lyon announces the release of his "Red Blood/Black Ink" music video directed by Lyon and Marc Spicer (DP of "The Fast and the Furious 7 & 8" and the upcoming "Lights Out"). "Red Blood/Black Ink" is a call to arms after all the tragedies that have been fueled by hatred - Remy Lyon's message is to respond to each other with arms that embrace, not the arms that harm.