Home
Tags
Music and Recording
Tag: Music and Recording News - Page 2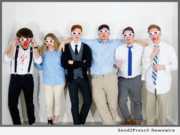 SARATOGA SPRINGS, N.Y., Feb. 17, 2017 (SEND2PRESS NEWSWIRE) -- Combining the musical swagger of The Strokes, the DIY ethic of Black Flag, and the manic hair on fire delivery of Talking Heads, Delphino is a gritty indie rock band that just wants to get out of the basement and into your heart. Keeping the punk spirit in mind, over the past year Delphino has gone from playing in friends' basements and house parties to recording, mixing, and self-distributing their debut album, "Funny Cide," across New York.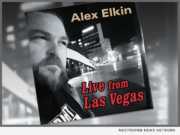 LOS ANGELES, Calif. /California Newswire/ -- Uproar Entertainment is excited to announce the release of "Live From Las Vegas" by Alex Elkin. Comedian Alex Elkin has a comedy style that is unique and true to himself. He is unapologetic, says what he thinks, delivers the unexpected, and knows what funny is.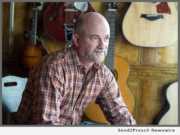 PLANT CITY, Fla., Dec. 13, 2016 (SEND2PRESS NEWSWIRE) -- Delivering melodies, harmonies and lyrically driven songs, Ed Verner looks to a music passion with honesty, humility and humor. The end result and goal is neither world domination nor awards, but more so, another ear to listen, another person to download and maybe a few dollars on the side.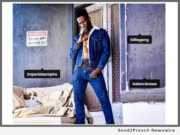 DALLAS, Texas, Dec. 2, 2016 (SEND2PRESS NEWSWIRE) -- Dallas artist OG Bobby Billions released on Black Friday what might be one of the greatest debuts from a new talent - and according to him it's only the beginning. On December 9 he will be releasing a more in-depth visual to the already buzzing "Bands" single.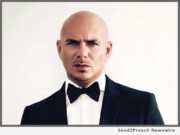 LAKE WORTH, Fla., Nov. 30, 2016 (SEND2PRESS NEWSWIRE) -- The Palm Beach State College Foundation is proud to announce that Armando Christian Perez, professionally known as "Pitbull," will be the keynote speaker for the Foundation's 2017 STEAM (Science, Technology, Engineering, Arts and Math) luncheon presented by Bank of America. The event will take place February 1, 2017 at 11:30 a.m. at the Kravis Center for the Performing Arts' Cohen Pavilion, West Palm Beach.
POMPANO BEACH, Fla., Nov 29, 2016 (SEND2PRESS NEWSWIRE) -- Ali Cultural Arts is proud to announce that they will be launching "Miss Masters: Audio Engineering at the Ali" in spring 2017. This hand-on training opportunity empowers girls for careers as audio engineers, music producers and DJs.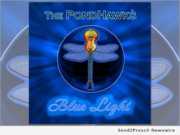 CHICAGO, Ill., Aug. 29, 2016 (SEND2PRESS NEWSWIRE) -- Riverpool Records and The PondHawks announce the release of the new focus track, "Wire Me" from the album "Blue Light." The up-and-coming indie band is making waves not only on the radio, but also in social media. They have a quarter of a million likes on Facebook and thousands of followers on Twitter, MySpace and Reverbnation.
WASHINGTON, D.C., July 27, 2016 (SEND2PRESS NEWSWIRE) -- Brought to you by The Adinkra Group, "Birthright 2016" is a captivating evening of live intergenerational performances by Washington D.C.'s most talented African dance and drumming ensemble and special invited guests. A night of elegance, August 20, 2016, with guests sheathed in African chic couture sets the back drop for the electric and inviting atmosphere attendees have come to know and love when attending this event.
GLENSIDE, Pa., July 18, 2016 (SEND2PRESS NEWSWIRE) -- SSA Music announced today that they have signed a Worldwide Administration and Licensing agreement with San Diego based Indie label Big West Music. This deal brings together the highly regarded administration of SSA with the powerhouse creatives of Big West in a partnership that will strengthen both players' positions in their markets.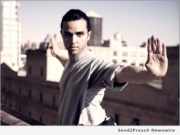 LOS ANGELES, Calif., July 15, 2016 (SEND2PRESS NEWSWIRE) -- Remy Lyon announces the release of his "Red Blood/Black Ink" music video directed by Lyon and Marc Spicer (DP of "The Fast and the Furious 7 & 8" and the upcoming "Lights Out"). "Red Blood/Black Ink" is a call to arms after all the tragedies that have been fueled by hatred - Remy Lyon's message is to respond to each other with arms that embrace, not the arms that harm.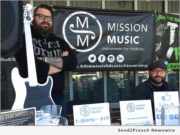 PINE HILL, N.J., July 12, 2016 (SEND2PRESS NEWSWIRE) -- Mission Music, a nonprofit agency that provides underserved youth with access to musical instruments and lessons regardless of their ability to pay, is donating a half dozen acoustic guitars to The Village of Arts and Humanities in Philadelphia, Pa., at 9 a.m. on Thursday, July 14, 2016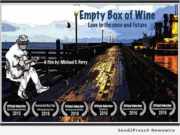 SAN FRANCISCO, Calif. /California Newswire/ -- Chart-topping musical artist and Los Angeles-based filmmaker Michael C. Perry today announced that his film "Empty Box of Wine" has been selected for the upcoming San Francisco Frozen Film Festival. Perry is the lead singer in the band, Jour Majesty, who last year rose to #2 on the indie folk charts; his entry into the film festival accompanies the upcoming Jour Majesty album, "Empty Box of Wine."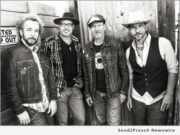 AUSTIN, Texas, June 22, 2016 (SEND2PRESS NEWSWIRE) -- On July 12 The South Austin Moonlighters will be releasing "Ghost of a Small Town," which features 13 brand new songs including their new single "You, Love and Me." The album will be available on iTunes, on their website, on Amazon, CD Baby, at the shows and at Waterloo Records and discriminating independent record stores everywhere!