MIAMI, Fla., June 3, 2019 (SEND2PRESS NEWSWIRE) -- 800Casting Company is always vigilant about finding ways to serve and has secured its place in the entertainment industry as the number one innovator of casting software. Today, the company is introducing a completely FREE new service called Cast Assist which helps all casting directors and filmmakers simplify and enhance their work process.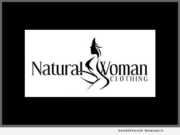 MIAMI, Fla., April 29, 2019 (SEND2PRESS NEWSWIRE) -- In today's society, women love the feeling of beauty, they simply love it! This beauty comes by way of the Natural Woman. The women's beauty industry is a mega billion-dollar juggernaut that blankets today's modern world as we know it. Empire License, Inc., an apparel brand licensing company in Miami, Florida, specializes in the licensing of their own trademarks and brands.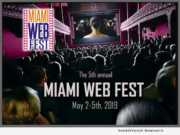 MIAMI, Fla., April 29, 2019 (SEND2PRESS NEWSWIRE) -- The 5th season of the Miami Web Fest and the Veteran Film Awards takes place May 2-5, 2019 at the Fillmore Miami Beach. The first of its kind in the state of Florida, this event showcases the best digital series from over 30 countries and also highlights the work of veterans. It is designed to allow the general public to see independently produced shows before television networks discover them.
MIAMI, Fla., March 4, 2019 (SEND2PRESS NEWSWIRE) -- Papa, Inc., the nation's first human companionship platform for seniors, today announced the appointment of healthcare benefit industry veteran Chuck Hector as Chief Growth Officer. Mr. Hector will play an instrumental role in leading the company's expansion of its "Grandkids On-Demand" service to address the epidemic of social isolation and loneliness in our nation's senior segment.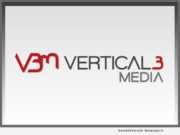 MIAMI, Fla., March 1, 2019 (SEND2PRESS NEWSWIRE) -- Vertical3 Media, the Miami-based digital advertising and marketing agency, was recognized as the 2019 Gold recipient in the category of Digital Marketing Campaign of the Year, by the American Marketing Association's South Florida Chapter, for their Miami and Beaches Campaign.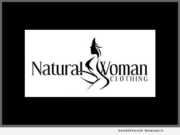 MIAMI, Fla., Feb. 6, 2019 (SEND2PRESS NEWSWIRE) -- Empire License, Inc., owners of a wide variety of trademarks/brands, are proud to announce the launch of their new apparel and more licensing agency, located in Miami, Fla.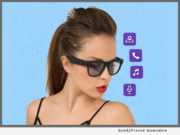 MIAMI, Fla., Oct. 29, 2018 (SEND2PRESS NEWSWIRE) -- Answer and control phone calls, text via voice, listen to music, receive notifications and access WhatsApp without the need to take your smartphone out of your pocket, and still be able to hear the world around you. Say hello to Lucyd Loud.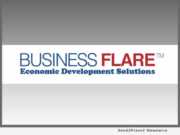 MIAMI, Fla., Jan. 28, 2018 (SEND2PRESS NEWSWIRE) -- Redevelopment Management Associates today announced that the Miami-Dade County Commission voted 10-1 to approve RMA's redevelopment plan for the Naranja Lakes CRA. The award-winning Pompano Beach-based redevelopment firm was hired by Miami-Dade County to write the plan for the recently expanded CRA area, which will contribute towards the development of the Strategic Miami Area Rapid Transit (SMART) plan in South Dade.