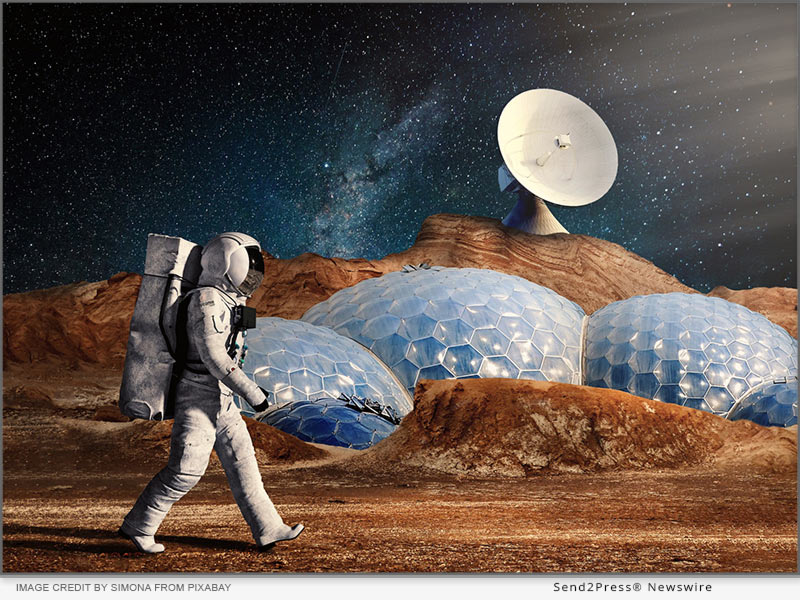 MIAMI, Fla., Apr 01, 2023 (SEND2PRESS NEWSWIRE) — Beycome, the foremost online real estate platform, is thrilled to reveal it has entered into a groundbreaking, exclusive partnership with a visionary entrepreneur, securing its position as the only property provider on Mars. The timing of this extraordinary deal could not be better.
This partnership affords Beycome unprecedented access to the Martian real estate market and the chance to work alongside SpaceX and NASA in the planning and development of new communities on the Red Planet. Beycome will extend its state-of-the-art technology, user-friendly platform, and exceptional customer service to those seeking property beyond Earth, helping them discover their ideal Martian residence without any commission fees.
"As trailblazers in the digital real estate industry, we are overjoyed to broaden our horizons beyond Earth," stated Nicolas Jodin, CEO of Beycome. "This represents an incredible opportunity for us to introduce our inventive, customer-centric approach to an entirely untapped market. We are keen to help shape the first-ever interplanetary real estate experience."
The fascination with space exploration and colonization continues to intrigue entrepreneurs and the general public. Beycome's partnership playfully highlights the limitless possibilities that await in the realm of space exploration and real estate. "We believe that the Mars market will be the next big thing in the coming 20 years, as everything must be built from scratch," said Jodin. "With our solution, we aim to offer the best options to future Mars property owners."
"We've already booked our tickets to Mars," said Sam Odio, VP of Sales. "We know that the seven-month journey will be lengthy, but we have always been at the forefront of various real estate revolutions and are prepared to take this leap, but it's true that I going missed my puppies," concludes Odio.
To learn more about Beycome's venture into the Martian real estate market, visit our website at www.beycome.com/mars. Join us on this extraordinary, interstellar journey!
ABOUT BEYCOME:
Beycome is a real estate technology platform that revolutionized the process of buying and selling homes. By eliminating the need for a real estate agent, beycome allows users to digitally purchase or sell their home and everything in between, resulting in significant cost savings on commissions. Since its launch in July 2020, beycome has closed 5,700 properties worth $1.7 billion, saving users over $51 million in commissions. With a remarkable pace of one property closing every 40 minutes, beycome is a modern, faster, easier, and cheaper alternative For Sale by Owner or traditional real estate practices. It is worth noting that beycome operates entirely without in-house realtors.
Learn more by visiting https://www.beycome.com/ or sending an email to press@beycome.com for media or partnership inquiries.
Press Contact:
Public April Fool Relations Manager: "E.T." 844-239.2663 press@beycome.com
NOTICE/DISCLAIMER: THIS NEWS CONTENT IS FOR ENTERTAINMENT PURPOSES AS APRIL FOOLS DAY CONTENT AND SHOULD NOT BE TREATED AS ACTUAL LEGAL OR FINANCIAL MATERIAL NEWS OR COMPANY INFORMATION OR FUTURE LOOKING STATEMENT.
News Source: Beycome
Related link: https://www.beycome.com/
This press release was issued on behalf of the news source, who is solely responsible for its accuracy, by Send2Press Newswire. To view the original story, visit: https://www.send2press.com/wire/beycome-reveals-pioneering-real-estate-collaboration-for-exclusive-martian-property-rights/