EIDSON, Tenn., Aug. 7, 2020 (SEND2PRESS NEWSWIRE) -- Blair Walsingham, Democratic Congressional nominee in Tennessee's 1st District will award two "Freedom Grants," $500/month for one year to district residents. Walsingham says that her Freedom Grant, not dependent upon a vote for her, is intended to "empower individuals to move beyond survival."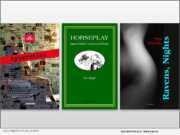 HONOLULU, Hawaii, Aug. 5, 2020 (SEND2PRESS NEWSWIRE) -- Deuxmers Publishing announces the release of two new novels by Lee Siegel, "Typerotica" and "Horseplay"; and a long-awaited collection of new poems by Peter Shaindlin, titled "Ravens, Nights."
LOS ANGELES, Calif. /California Newswire/ -- Pepper Foster, CEO of Easyriders, the rock-n-ride brand, is excited to announce "Classic Easyriders Complete Digital Magazine Collection - 50th Anniversary Special" by GIT Corp. This massive library of the history of Easyriders features 554 digital magazines.
NORWALK, Conn., May 27, 2020 (SEND2PRESS NEWSWIRE) -- 'Merican Mule, one of America's fastest growing canned cocktail brands, has announced the expansion into new states in the Northeast and Southern U.S. The company designs new age variations of the Moscow Mule cocktail, made with premium spirits, ginger, and fruits, in 12oz cans.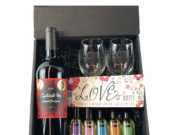 THOUSAND OAKS, Calif. /California Newswire/ -- Give your partner a truly unique and unforgettable Valentine's Day gift this year. Love isn't standardized, so romantic gifts shouldn't be either. Vibe Wines( Sexy Pairings bring their award-winning California wines together with playful products such as romantic lingerie, intimate games, and massage oils to create unique and love-inspiring gift sets designed to keep on giving long after the holiday is over.