Home
Tags
LGBTQ Interests
Tag: LGBTQ Interests News
SAN DIEGO, Calif. /California Newswire/ -- TransFamily Support Services (transfamilysos.org) today announced a milestone victory in the organization's mission to build a world where all genders are accepted and treated equally.
SAN FRANCISCO, Calif. /California Newswire/ -- Tickle.Life (Tickle-dot-Life), World's First Community based Discovery Platform for Sex and sexuality, today announced a new collaboration with Wellcelium (well-see-lee-um), a new online school teaching sex, intimacy, and relationship skills through offering live classes, one-on-one coaching, and a variety of quality resources to deepen and grow human relationships.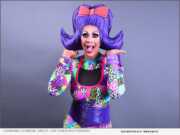 LOS ANGELES, Calif. /California Newswire/ -- Drag Queen Story Hour announced its inaugural global pride celebration "Drag Queen Story Hour World Pride Party 2020," to be held Saturday, June 27, 2020, at 1 p.m. EDT (10 a.m. PDT / 6 p.m. BST / 7 p.m. CEST) as a livestream. Timed to coincide with the observance of LGBTQ Pride in several cities across the globe.
LOS ANGELES, Calif. /California Newswire/ -- Hookona Books is proud to release an intensely personal story that cuts close to home for everyone who values protecting children, First Amendment rights, and body integrity. "Circumcision Scar" (ISBN: 978-1734555806) is the unprecedented story about Jay J. Jackson's 35-year foreskin restoration and how Christian American doctors forced this mandate onto a nation.