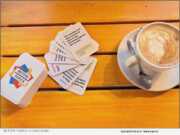 SHEFFIELD, U.K., June 11, 2020 (SEND2PRESS NEWSWIRE) -- A new card game is on the horizon that has the potential to strengthen and improve relationships. Better Topics, a replayable card game created by Diana and Robert Indries, is a catalyst to help people have more fun, more meaningful conversations and better communication.
WINTERS, Calif. /California Newswire/ -- Modern Mammoth Technologies, LLC, is announcing the launch of a unique nasal respirator to provide more protection to more people-especially the frontline heroes. Modern Mammoth is a startup founded by two veterinarians, Dr's Valerie Fournier and Alejandro Garcia.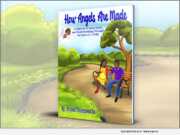 ATLANTA, Ga., May 5, 2020 (SEND2PRESS NEWSWIRE) -- When Bryson Thompson, Sr.'s mother passed away from stomach cancer in 2016, he grappled with how to tell his 3-year old son that he would never see his beloved grandmother again. It was this life-changing event that sparked him to write, "How Angels are Made" (ISBN: 978-1735023809).
LOS ANGELES, Calif. /California Newswire/ -- MICROSafeX announces a newly patented "unhackable" security technology / computer platform and it's working to raise money through a Kickstarter campaign set to launch on June 25, 2019 (US Patent No.: 10,061,923 B1).