Home
Tags
International Women's Day
Tag: International Women's Day News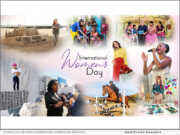 LOS ANGELES, Calif. /California Newswire/ -- In honor of International Women's Day, Scientology Network is proud to present a marathon of shows featuring extraordinary women from diverse cultures and nations. First observed in 1911, International Women's Day is commemorated annually on March 8.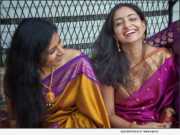 SEATTLE, Wash., March 6, 2020 (SEND2PRESS NEWSWIRE) -- Shobitam Inc,. designers of beautiful Indian Ethnic Wear announced the release of Shobitam Signature Collections, their largest product launch yet. The Pure Silk Sarees of the Signature Collections are inspired by the rich heritage of Indian handloom and mark a significant expansion to Shobitam's collection of highly rated sarees, blouses, gowns and jewelry.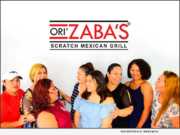 LAS VEGAS, Nev., March 8, 2020 (SEND2PRESS NEWSWIRE) -- Ori'Zaba's, one of Las Vegas's most popular scratch Mexican food franchises, has become a leading voice - and employer - for women who seek leadership roles in the restaurant industry.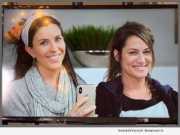 LOS ANGELES, Calif. /California Newswire/ -- Just in time for International Women's Day, New York Times bestselling author Anna David and international lifestyle business coach Lauren Wallett are launching a talk show, "SHE-E-O," where they will get to the bottom of what makes a women-led business successful.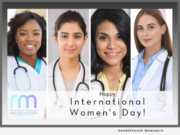 LOS ANGELES, Calif. /California Newswire/ -- Residents Medical, a woman-owned, internationally-renowned graduate medical education organization, is excited to celebrate International Woman's Day on March 8, 2019. Agata Everest, owner, has a special passion for the recognition this day brings to women, worldwide.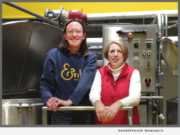 VICTORIA, Minn., Feb. 27, 2019 (SEND2PRESS NEWSWIRE) -- ENKI Brewing Company announced the launch of Raspberry Bomb Saison (RBS) March 8 in its taproom, highlighting the exploding role of women in the beer business. ENKI Brewer, Kendra Gephart, created RBS using a blend of hops developed by the members of Pink Boots Society.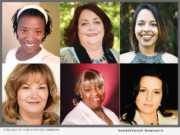 ROHNERT PARK, Calif. /California Newswire/ -- It's time for you to own your magnificence! Debra Shine's SASSI and Michelle R. Martin's Northbay Alliance of Professional Women are sponsoring International Women's Day 2019 on Thursday, March 7 from 6-9 p.m. at the Foxtail Golf Club, 100 Golf Course Drive, Rohnert Park, CA 94928, to celebrate inspire women and commemorate women's rights!