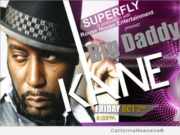 LOS ANGELES, Calif. /California Newswire/ -- Author Gloria Goldwater opens our eyes to the Golden Age of hip-hop music, as it grew from a localized sub-culture to a worldwide lifestyle in 'SuperFly - My Untold Story of Hip-Hop' (ISBN: 978-0991356003). Her writing revisits her wide-eyed enthusiasm as she launched her improbable magazine publishing career, dedicating herself to a genre that was still unfamiliar to mainstream America and a wide array of artists who were just beginning what would become legendary careers.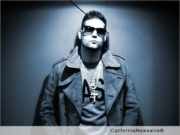 LOS ANGELES, Calif. /California Newswire/ -- Quietly over the last decade, Nova Scotia native Chris Noxx has been building his resume. As a producer, composer and arranger he started making trips to and from his hometown of Halifax, Nova Scotia and Music hub Los Angeles, Calif.
LOS ANGELES, Calif. -- New album coming from Latin Thug Records: Following up on the success of their debut album "Beat Hustlers," Barcelona Spain's...