Home
Tags
Entertainment Industry Services
Tag: Entertainment Industry Services News
CITY OF INDUSTRY, Calif. /California Newswire/ -- Holidays are now over, time to get in the know with all upcoming 2020 events! So Cal Industries shares helpful tips when attending these MUST go to festivals this year. The listed festivals are entirely diverse, based on a variety of music genres such as rock, pop, indie, hip hop, and electronic dance music. Also, differentiating each by the designated setting and music genre for all you festivalgoers and soon to be festival attendees!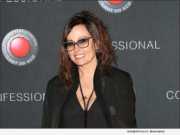 LOS ANGELES, Calif. /California Newswire/ -- Kimball Entertainment is a full-service Entertainment Co. based in Beverly Hills, California. Founder Keri Ann Kimball has found a unique way to bring her relationships and assets to this multidimensional company by integrating a strategic coaching team in house at Kimball Entertainment.
WILDOMAR, Calif. /California Newswire/ -- The wait is over! The official launch of the newly formed Sussman-Hoyt Productions, Inc. is finally here. This includes the premiere of its nearby Wildomar Movie Ranch. Specialty entertainment services are taken to the next level in the infotainment and edutainment categories.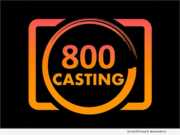 MIAMI, Fla., June 3, 2019 (SEND2PRESS NEWSWIRE) -- 800Casting Company is always vigilant about finding ways to serve and has secured its place in the entertainment industry as the number one innovator of casting software. Today, the company is introducing a completely FREE new service called Cast Assist which helps all casting directors and filmmakers simplify and enhance their work process.
BURBANK, Calif. /California Newswire/ -- A new online casting platform and production management tool - VoiceForce.net - aimed at the $15 billion voice-over market, has been launched by Voice Force, a small group of voice industry professionals headquartered in Burbank, California.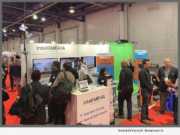 CERRITOS, Calif. /California Newswire/ -- Leading Cloud video solutions provider IntelliMedia Networks' (NAB 2019 Booth SU 8924) two products have been shortlisted for 2019 NAB Show Product of the Year Awards. The 18-year old media solutions company based out of Los Angeles, provides IP video delivery and streaming media solutions.
RIVERSIDE, Calif. /California Newswire/ -- Protecting equipment during travel preserves sensitive equipment from damage, as Western Case shares firsthand how blow molded carrying equipment cases and custom foam packaging protects equipment. The in-stock, semi-custom, and custom designed carrying cases can fit any kind of equipment just right to prevent damage.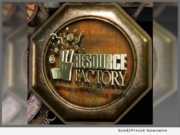 SARASOTA, Fla., Aug. 28, 2018 (SEND2PRESS NEWSWIRE) -- The Resource Factory, a custom fiberglass sculpture company, announced partnership with Disney's Scenic Shop for the "Gods of the Vikings" exhibit of the four Norse Gods in Epcot's Norway Pavilion, the installation of three Garfield sculptures along Fairmount, Indiana's Garfield Trail, and their continuing investment in future growth by expanding production capacity with a new, third rotocast machine.
NEW YORK, N.Y., April 17, 2018 (SEND2PRESS NEWSWIRE) -- This year EMRG's Media Event Planner Expo in New York City has been extended to two days of networking and education for those in the event planning industry. The event will kick off on October 2, 2018 with an educational series at TKP New York Conference Center followed by a day of meeting with exhibitors on October 3 at Metropolitan Pavilion.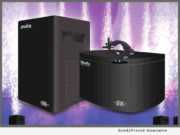 PALM BEACH, Fla., April 9, 2018 (SEND2PRESS NEWSWIRE) -- Palm Beach-based pyrotechnics company Sparktacular FX Machines today announced three new Cold Spark Technology (CST) pyrotechnic simulators scheduled to drop in early June. These new patented and trademarked CST machines use Spark Pack Granules that are heated and propelled into the air and react with oxygen to produce the spark effect that has previously only been seen in Gerb pyrotechnics.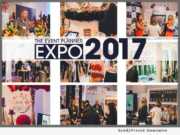 NEW YORK, N.Y., Sept. 26, 2017 (SEND2PRESS NEWSWIRE) -- EMRG Media is excited to announce it's hosting the fifth year of the Event Planner Expo, a premier events and hospitality tradeshow. This year its speaker lineup is more impressive than ever and will take place on Oct. 4, 2017, at the Metropolitan Pavilion, 125 West 18th Street from 2:00 p.m. to 8:00 p.m.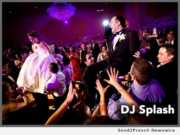 MONTVILLE, N.J., April 25, 2017 (SEND2PRESS NEWSWIRE) -- DJ Splash, a premier entertainment service for weddings, corporate events and private parties across the New Jersey/New York Metro area, is now offering one stop shopping for wedding and special events with new expanded services including: a full photo and video production department, event lighting crew and photo booths.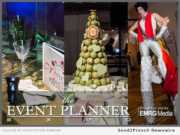 NEW YORK, N.Y., Oct. 3, 2016 (SEND2PRESS NEWSWIRE) -- The Event Planner Expo, is back! This Wednesday, October 5, 2016, EMRG Media is hosting The Event Planner Expo at The Metropolitan Pavilion. The Event Planner Expo is known to have the best venues and services in the event planning industry as well as an exclusive speaker series.