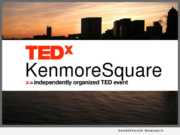 BOSTON, Mass., March 26, 2019 (SEND2PRESS NEWSWIRE) -- What do sharks, marathons, dizziness, and pornography have in common? These are just some of the topics that speakers will cover at the inaugural TEDxKenmoreSquare. For the past year, organizers have been curating the event, to be held at Hotel Commonwealth on April 5, 2019.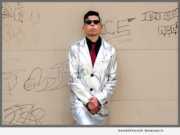 BOSTON, Mass., Feb. 11, 2019 (SEND2PRESS NEWSWIRE) -- Please join in a historical first! The nonprofit, Mira Alto Foundation will be celebrating this amazing 'Eating Disorders and Body Positive Awareness Week.' This marks the first time an LGBTQ+ focused organization has shed light on the epidemic of eating disorders within their community.
BOSTON, Mass. and PALO ALTO, Calif., Jan. 21, 2019 (SEND2PRESS NEWSWIRE) -- VLP Law Group LLP is pleased to announce that Jim O'Hare has joined the firm's Corporate Practice Group as a partner based in the Boston area. Mr. O'Hare brings over 30 years of experience as a trusted adviser to companies, investors, management teams and boards of directors.
BOSTON, SAN FRANCISCO and NEW YORK, Nov. 27, 2018 (SEND2PRESS NEWSWIRE) -- Bindable, an insurance technology company whose goal is to transform the affinity distribution of insurance, today announced an investment from EPIC Holdings, the corporate parent overseeing investments across the entire EPIC platform, including EPIC Insurance Brokers & Consultants, and a Wafra advised fund, in conjunction with Motive Partners, a global private equity firm focused on investing in financial technology companies.