Home
Tags
Boston Business
Tag: Boston Business News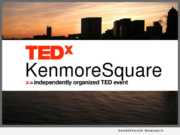 BOSTON, Mass., March 26, 2019 (SEND2PRESS NEWSWIRE) -- What do sharks, marathons, dizziness, and pornography have in common? These are just some of the topics that speakers will cover at the inaugural TEDxKenmoreSquare. For the past year, organizers have been curating the event, to be held at Hotel Commonwealth on April 5, 2019.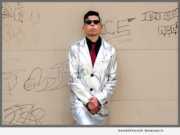 BOSTON, Mass., Feb. 11, 2019 (SEND2PRESS NEWSWIRE) -- Please join in a historical first! The nonprofit, Mira Alto Foundation will be celebrating this amazing 'Eating Disorders and Body Positive Awareness Week.' This marks the first time an LGBTQ+ focused organization has shed light on the epidemic of eating disorders within their community.
BOSTON, Mass. and PALO ALTO, Calif., Jan. 21, 2019 (SEND2PRESS NEWSWIRE) -- VLP Law Group LLP is pleased to announce that Jim O'Hare has joined the firm's Corporate Practice Group as a partner based in the Boston area. Mr. O'Hare brings over 30 years of experience as a trusted adviser to companies, investors, management teams and boards of directors.
BOSTON, SAN FRANCISCO and NEW YORK, Nov. 27, 2018 (SEND2PRESS NEWSWIRE) -- Bindable, an insurance technology company whose goal is to transform the affinity distribution of insurance, today announced an investment from EPIC Holdings, the corporate parent overseeing investments across the entire EPIC platform, including EPIC Insurance Brokers & Consultants, and a Wafra advised fund, in conjunction with Motive Partners, a global private equity firm focused on investing in financial technology companies.
BOSTON, Mass., Nov. 7, 2018 (SEND2PRESS NEWSWIRE) -- Ndex Systems today announced the launch of a major enhancement in its ability to generate consolidated reports for portfolios that include indexed annuities and insurance accounts.
BOSTON, Mass., Oct. 15, 2018 (SEND2PRESS NEWSWIRE) -- On October 12, 2018, a jury in Boston awarded $43.1 million dollars in a historic lung cancer trial involving both tobacco and asbestos claims. The case began in June of 2015 when Levy Konigsberg LLP, and its co-counsel Shepard Law, filed the case on behalf of Louis E. Summerlin and his wife Joanna M. Summerlin, against R.J. Reynolds Tobacco Company ("Reynolds"), Philip Morris USA, Inc. ("Philip Morris") and numerous companies who manufactured and sold asbestos-containing products with which Mr. Summerlin worked as a brake mechanic.
BOSTON, Mass., Aug. 1, 2018 (SEND2PRESS NEWSWIRE) -- Carpe Diem Technologies, Inc. is the recipient of $2.1 of $7 million in new Advanced Manufacturing Awards (M2I2) announced by Massachusetts Governor Charles Baker on July 12, 2018.
ARLINGTON, Mass., Oct. 30, 2017 (SEND2PRESS NEWSWIRE) -- After three years of work, first time author Glenn Koenig is celebrating the publication of his first book, "A Man Wearing a Dress" (ISBN: 978-0998583303) now available from publisher Message Rain. He plans to host a book release party on Tuesday, Nov. 14 from 7 to 9 p.m., at the Robbins Library, 700 Mass. Ave., in Arlington center.
BOSTON, Mass., July 27, 2017 (SEND2PRESS NEWSWIRE) -- Attorney Bernard F. Walsh from the Bradenton Florida office of Shapiro Goldman Babboni Fernandez & Walsh, joined with fellow trial lawyers from around the United States in honoring the legacy of America's most famous trial lawyer, Melvin M. Belli.
MARLBOROUGH, Mass., March 29, 2017 (SEND2PRESS NEWSWIRE) -- Following their respective Special Council Meetings, the Knox Trail Council and the Old Colony Council announced today the approval of their consolidation and merger to form a new Boy Scout Council. This new council will serve youth and young adults from the metrowest to southeastern Massachusetts.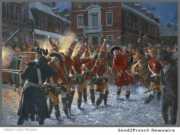 SOUTHBURY, Conn., March 1, 2017 (SEND2PRESS NEWSWIRE) -- Nationally renowned Southbury Connecticut artist-historian Don Troiani has unveiled his painting of the momentous Boston Massacre. That encounter on a cold March night set forth a series of antagonistic events that climaxed in the start of the American Revolution 5 years later. (PRESS RELEASE.)
BOSTON, Mass., Nov. 2, 2016 (SEND2PRESS NEWSWIRE) -- Cameron/Baxter Films announces the premiere of their film "Seeds of Freedom: A Vision for America" which is the inaugural event for the James Phinney Baxter Lecture Series at the Boston Public Library on Thursday, November 10 at the Central Library in Copley Square. The film is written, directed, and produced by Andrew Cameron Bailey and Connie Baxter Marlow of Cameron Baxter Films LLC.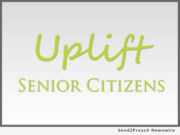 BOSTON, Mass., July 26, 2016 (SEND2PRESS NEWSWIRE) -- Helping seniors stay emotionally engaged and interested in the outside world is an important part of healthy aging. Now, a new program called Uplift Senior Citizens is offering social engagement as a service to help improve the social and emotional well-being of senior citizens.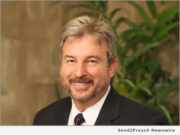 SAN FRANCISCO, Calif., July 21, 2016 (SEND2PRESS NEWSWIRE) -- EPIC Insurance Brokers and Consultants, a retail property, casualty insurance brokerage and employee benefits consultant, announced today that Senior Vice President of Enterprise Risk Management and Principal Daniel Houston will present at American Gas Association's (AGA) Risk Management Committee Meeting on Monday, July 25 at 2:45 p.m. at the Aloft Boston Seaport in Boston, Mass.