SOUTH LONDONDERRY, Vt., Feb. 15, 2019 (SEND2PRESS NEWSWIRE) -- Jamaica Cottage Shop, Inc. provides business to consumer wood manufacturing, Internet marketing and online retail. It's also one of the fastest growing businesses according to Inc. 5000. Founded in 1995 by Domenic Mangano, Jamaica Cottage Shop, Inc. is a privately-held company.
SAN DIEGO, Calif. /California Newswire/ -- Legacy Global Development today announced the launch of its Phase 2 expansion for its Orchid Bay, Belize property. Phase 2 will include the construction of Tower-C, which will feature six ultra-luxurious Beachfront Condominiums. Architecture is being done by Zurcher Arquitectos, with interior design being handled by its sister company, Zurcher Interiors.
AUSTIN, Texas, Jan. 31, 2019 (SEND2PRESS NEWSWIRE) -- Austin fence contractor, Capitol Fence & Deck, is proud to introduce a new option that accepts mobile and online payments while in the field. Capitol Fence unveiled secure payment gateways, enabling quick and easy ways to complete down payments after a quote is provided. This allows Capitol Fence to ensure more efficient and secure payment options that help us get projects started faster.
WEBSTER, N.Y., Nov. 28, 2018 (SEND2PRESS NEWSWIRE) -- Tall buildings, much like tall trees, sway in windy conditions, says Studco Building Systems. This is caused by a phenomenon known as vortex shedding. Vortex shedding occurs when wind runs into a tall building and the wind is "split" into two separate air streams around the building.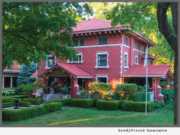 KANSAS CITY, Mo., Sept. 17, 2018 (SEND2PRESS NEWSWIRE) -- Eight historic homes, including three by noted architect John W. McKecknie, will open their doors for tours during the biennial Hyde Park Historic Homes Tour. The Tour hosted by The Hyde Park Neighborhood Association (HPNA) will be held Saturday, October 6 from 10 a.m. until 6 p.m., and a Candlelight Tour of a Chicago-style influenced Italian Renaissance home on historic Janssen Place will be held on Friday, October 5 from 6 p.m. until 10 p.m.
NEWBURYPORT, Mass., May 2, 2018 (SEND2PRESS NEWSWIRE) -- The recent addition of Mark Richey Woodworking's 500-kW solar array marks the company's place as one of the greenest architectural millwork firms in the U.S. Mark Richey Woodworking (MRW) is a national model in manufacturing with the continual use of its 600-kilowatt wind turbine and solar array allowing the 130,000 square foot facility to operate entirely from renewable energy.
SAN FRANCISCO, Calif. /California Newswire/ -- The Trustees of the American Council of Engineering Companies (ACEC) Business Insurance Trust (BIT) and EPIC Insurance Brokers & Consultants announced today that Greyling Insurance Brokerage & Risk Consulting - a division of EPIC was selected as the broker and program administrator for the ACEC BIT Program effective January 1, 2018.
ST. LOUIS, Mo., Feb. 1, 2018 (SEND2PRESS NEWSWIRE) -- EPIC Insurance Brokers and Consultants announced today that risk management and insurance professional Lorrie Osterhage has joined the firm's Architects and Engineers Practice (Greyling - a Division of EPIC) in St. Louis, Mo. as a Vice President.
POMPANO BEACH, Fla., Dec. 6, 2017 (SEND2PRESS NEWSWIRE) -- The Pompano Beach CRA is proud to announce the "groundbreaking" ceremony for the new Atlantic Boulevard Bridge. The marine-themed event will eschew the typical shovel in the ground for something "reel" fun. The new look for the bridge has been designed by Currie Sowards Aguila Architects and will be built by Burkhardt Construction. The public is invited to attend the ceremony which will feature speeches by company officials and local dignitaries.
DELRAY BEACH, Fla., Nov. 13, 2017 (SEND2PRESS NEWSWIRE) -- Currie Sowards Aguila Architects is proud to announce they will be designing yet another South Florida bridge. The City of Pompano Beach has tapped the Delray Beach firm to transform the Atlantic Boulevard Bridge. The architects received international acclaim for their design of the nearby Pompano Beach Pier Parking Garage. The new bridge will echo this structure's style.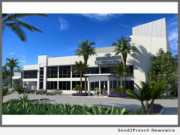 DELRAY BEACH, Fla., July 17, 2017 (SEND2PRESS NEWSWIRE) -- There have been numerous standing ovations at the performance venues designed by Currie Sowards Aguila Architects. For the past five decades, the award-winning Delray Beach-based architectural firm has played an instrumental role in designing some of South Florida's key cultural venues.
POMPANO BEACH, Fla., June 26, 2017 (SEND2PRESS NEWSWIRE) -- One year ago, South Floridians were introduced to one of the most stylish parking garages ever built. The Pompano Beach parking garage, designed by Currie Sowards Aguila Architects, drew raves for its "wow" factor focal points including large Led-lit canvas sails that wrapped the exterior, a giant fish mural and a glass elevator.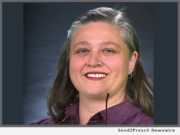 DELRAY BEACH, Fla., May 3, 2017 (SEND2PRESS NEWSWIRE) -- Last week's American Institute of Architects (AIA) National Conference in Orlando united the country's leading decision makers from across the industry for innovative presentations on the best practices for building a better world. Choli Aronson, Senior Associate at Currie Sowards Aguila Architects in Delray Beach, addressed the hot button topic of social responsibility in architecture.
SARASOTA, Fla., March 3, 2017 (SEND2PRESS NEWSWIRE) -- Southwest Florida residential luxury custom home builder John Cannon Homes received four "Best Overall" awards and an additional 23 awards in individual and sub-contractor categories at the 2017 Parade of Homes Ceremony held Thursday evening at The Ritz-Carlton, Sarasota.