SACRAMENTO, Calif. /California Newswire/ — Attorney General Candidate Pedro Nava announced today that he has been endorsed by the Sierra Club California.
Said Bill Magavern, Director, Sierra Club California, "We believe that Pedro Nava has demonstrated outstanding commitment to environmental protection during his career, and are confident that he will continue to be a champion of California 's air, water and wild places as California Attorney General."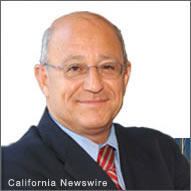 "Throughout my career I have worked to protect our environment from polluters so that future generations can enjoy it," said Nava. "Of all the candidates, I have the strongest record on environmental issues and am honored that the Sierra Club has recognized my efforts. As Attorney General, I will continue to fight for the people of California and preserve the natural ecosystem that we all depend upon."
As an Assemblymember, Nava has introduced important environmental legislation including bills banning the use of lead in areas frequented by the endangered California condor, establishing a comprehensive oil spill prevention program, and strengthening watershed protection. Additionally, he successfully led the opposition to the first new oil drilling in California Coastal Sanctuary waters in more than 40 years.
Nava is the Assembly representative on the California Ocean Protection Council and a member of the National Caucus of Environmental Legislators. Prior to his service in the California Assembly, Nava served on the California Coastal Commission for eight years where he had the highest coastal resource protection voting record.
Founded by naturalist and conservationist John Muir in 1892, the Sierra Club has been dedicated to protecting communities, wild places, and the planet. They are the oldest, largest, and most influential grassroots environmental organization in California with approximately 170,000 members.
Nava's campaign has been gaining momentum as more people hear his inspirational message and know that he will be the people's lawyer not compromised by special interests or powerful friends. He will stand-up for and fight to protect California's working families.