LOS ANGELES, Calif. /California Newswire/ — Senate Bill (SB) 779 authored by Calif. Senator Isadore Hall, III (D-South Bay), and sponsored by SEIU-United Long Term Care Workers (ULTCW), would address understaffing that currently places the lives of nursing home residents at risk.
Data from the California Association of Health Facilities (CAHF) indicates that Skilled Nursing Facilities (SNFs) are not meeting the patient-to-staff ratio suggested by Congressional study to maintain the highest practicable physical, mental, and psychosocial well-being of each resident. According to CAHF, the average nurse staffing ratio at SNFs in California is 3.73 hours of care per resident day (hprd), and a congressionally ordered study recommends 4.1 hprd. Such chronic understaffing of positions like Certified Nursing Assistants (CNAs) creates unsafe, stressful living conditions.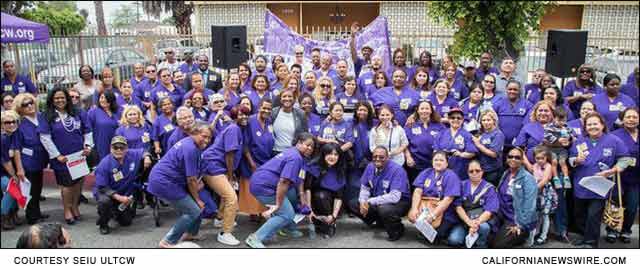 CNAs are the first responders to the needs of seniors and people with disabilities in SNFs. However, because SNFs are currently understaffed with CNAs, residents are at risk of unnecessary falls, bed sores turning deadly due to not being repositioned as often as needed, and soiled diapers going unchanged.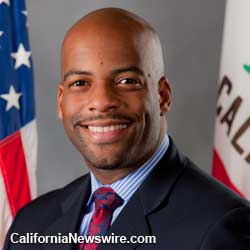 "Skilled nursing facilities care for the most important people in the world – our family members and those we love," said Senator Isadore Hall. "I have seen first-hand that the current staff-to-patient ratio for Certified Nursing Assistants at many skilled nursing facilities is insufficient to ensure the quality of care we expect for our loved ones. The health and safety of patients in a skilled nursing facility must be a top priority and we must do more to ensure better care for them. I am proud to author SB 779 and to partner with SEIU-United Long Term Care Workers to improve patient care and modernize staffing at skilled nursing facilities to better meet the healthcare needs of its patients. Our loved ones deserve nothing less."
SB 779 would ensure that SNFs raise the standard of care for residents and their workers by mandating a staff-to-patient ratio that affords healthier, quality care to residents and allows CNAs to successfully do their jobs.
"CNAs are doing the best they can to provide the highest quality care patients require, but the current understaffing at nursing home facilities undermines those efforts," said Laphonza Butler, President of SEIU-ULTCW. "SB 779 would change that by holding all facilities accountable to the patient-staff ratios our parents, grandparents and loved ones with disabilities deserve."
Senator Hall, III will introduce SB 779 in the Senate Health Committee on April 29.