RED BANK, N.J., June 15, 2020 (SEND2PRESS NEWSWIRE) -- Move For Hunger, a national non-profit organization that has created a sustainable way to reduce food waste and fight hunger, announced today that Cindy Clare, Chief Operating Office of Bell Partners, has joined its Board of Directors.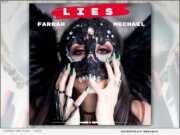 LOS ANGELES, Calif. /California Newswire/ -- The second EP release, "Lies," from buzzing pop newcomer Farrah Mechael, is dropping on all major digital retailers and streaming services June 19 - just in time for the summer. "Lies" is currently available for preorder on digital retailers and will be available for digital purchase and streaming on June 19, 2020.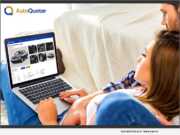 CHICAGO, Ill., June 15, 2020 (SEND2PRESS NEWSWIRE) -- QuotePro is pleased to announce AutoQuoter(TM), a new comprehensive solution for online auto sales for both Buy Here Pay Here (BHPH) and franchise dealerships.
DETROIT, Mich., June 15, 2020 (SEND2PRESS NEWSWIRE) -- 3flightsHR, a leading HR consulting company, is pleased to announce that once again Chief Executive Officer Sheryl Simmons has been selected by Dallas HR to present at the Annual HR Southwest Conference, and by the Financial Health Network to present at the Annual EMERGE Conference.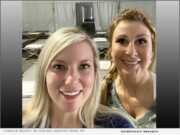 CRESTVIEW HILLS, Ky. and TAMPA, Fla., June 15, 2020 (SEND2PRESS NEWSWIRE) -- Owners of a medical aesthetics practice in Northern Kentucky used the temporary shutdown of their business as an opportunity to help with COVID-19 relief efforts. Candace Reusch, BSN, and Jennifer Crane, RN, owners of Zero Gravity Med Spa, are just getting back into the swing of things at their medical aesthetics practice.
DETROIT, Mich., June 15, 2020 (SEND2PRESS NEWSWIRE) -- As a civic organization committed to racial and economic justice, the sustained outpouring of grief, anger and civil unrest sweeping our country and the globe serve as a stark reminder of not only America's promises and ideals, but also its legacy injustices and shortcomings. Championing equality, diversity and inclusion, the African Caribbean Chamber of Commerce (ACCC) joins the global chorus of those sickened and appalled by the inhumanity we have witnessed.
EIDSON, Tenn., June 15, 2020 (SEND2PRESS NEWSWIRE) -- Blair Walsingham, candidate for US Congress TN District 1, announced today an endorsement by former presidential candidate Andrew Yang and his non-profit, Humanity Forward. Yang's campaign focused on Human Capitalism and Universal Basic Income, inspiring a movement to end partisan politics and seek solutions driven by data.