SACRAMENTO, Calif. /California Newswire/ — Two bills introduced by Calif. State Senator Hannah Beth Jackson (D-Santa Barbara) in the wake of the Refugio oil spill in Santa Barbara County in May have won key votes in the Assembly Government Organizations committee on Wednesday. Senate Bill 295, designed to reduce the risk of oil spills from pipelines, and Senate Bill 414, which will speed oil spill response efforts, both received strong backing from the committee.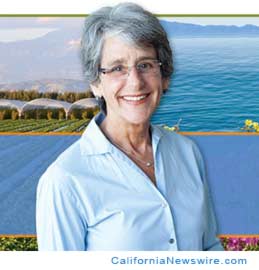 "Since the spill, it's become clear that there is work that we can and must do to help prevent spills and the devastation they cause," said Senator Hannah-Beth Jackson (D-Santa Barbara). "This includes ensuring that we are better prepared to respond quickly when spills happen, and ensuring that we have effective, annual pipeline inspections that will detect problems before they become disasters."
She adds, "Refugio State Beach is set to re-open this Friday, thanks to the hard work of those involved in the clean-up efforts. Yet we cannot forget the devastation that this spill caused to our coast and our economy. Our work to ensure that spills like this don't happen again must continue in earnest."
"These bills will provide a major boost to California's efforts to reduce oil spills and, if they occur, to respond effectively to limit their damage," said Amy Trainer, Executive Director of the West Marin Environmental Action Committee. "Today's vote was a big win over industry opposition, and we addressed the majority of their concerns in amendments. We appreciate the broad support they received. But the battle isn't over. We expect our opponents to throw the kitchen sink at these bills."
The bills now head to the Assembly Appropriations Committee for approval. A vote is expected in August when the Legislature reconvenes from its summer recess.
SB 414 requires the Office of Spill Prevention and Response to create a voluntary program for local fishing vessels and crews to be paid contractors that can immediately respond to oil spills. It also calls for the pre-positioning of the best available technology oil skimmers along the Santa Barbara coastline. It also puts a moratorium on the use of chemical dispersants in California's statewide network of Marine Protection Areas.
SB 295 requires the State Fire Marshall to annually inspect all intrastate pipeline operators and increases pipeline inspections.