MIRAMAR, Fla., April 28, 2020 (SEND2PRESS NEWSWIRE) -- Sheila Cherfilus-McCormick, J.D., Democratic candidate for Florida's 20th Congressional District announces she has qualified for the upcoming Democratic Primary against Incumbent Alcee Hastings who is in his 3rd year of aggressive treatment for late stage pancreatic cancer. Mrs. McCormick is the CEO of Trinity Healthcare Services, a home health company with offices in Broward and Palm Beach Counties.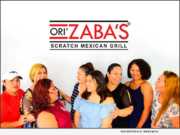 LAS VEGAS, Nev., March 8, 2020 (SEND2PRESS NEWSWIRE) -- Ori'Zaba's, one of Las Vegas's most popular scratch Mexican food franchises, has become a leading voice - and employer - for women who seek leadership roles in the restaurant industry.
NEW ORLEANS, La., Sept. 24, 2019 (SEND2PRESS NEWSWIRE) -- The Women2Women New Orleans panel will feature a dynamic discussion with Tina Meilleur, Founder of Design Your Success; Ingrid Rinck, Founder of Sensible Meals; Klassi Duncan, Director of Women's Business Resource Center for the Urban League of Louisiana; Amy B. Bakay, President of HR NOLA, and moderator Sarah Chamberlain, Founder and President of Women2Women.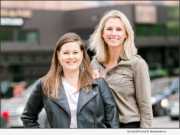 HOUSTON, Texas, Sept. 11, 2019 (SEND2PRESS NEWSWIRE) -- From Oct. 8-16, 2019, Sesh Coworking will host the first-female focused coworking space pop-up to promote entrepreneurs, influential women, and the coworking community in Houston, Texas.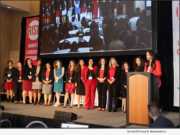 PROVIDENCE, R.I., July 11, 2019 (SEND2PRESS NEWSWIRE) -- A popular women's leadership conference is returning to Providence. The event will be held on September 19, 2019 at the Rhode Island Convention Center. Last year, the Realizing Inspiration and Sustaining Excellence (R.I.S.E) Women's Leadership Conference sold out; this year's event is being met with that same enthusiasm.
LOS ANGELES, Calif. /California Newswire/ -- The Mama Ladder and Belly Bandit(R) are hosting the third semi-annual High Five Grant for Moms(TM), a $5,000 business grant competition sponsored by Infiniti HR and Mute Six. Through June 28, 2019, moms who own businesses from around the world can enter to be awarded a grant to make a bigger impact in their business.
CHICAGO, Ill., June 13, 2019 (SEND2PRESS NEWSWIRE) -- On Monday, May 6, 2019, Jessica Merino of Merino Wealth Management received the Young Entrepreneur Award at the Annual Celebration NAWBO Chicago Achievement Luncheon.
DENVER, Colo., June 3, 2019 (SEND2PRESS NEWSWIRE) -- Do you know an amazing woman? The Colorado Women's Hall of Fame (CWHF) reports that there is only two months to go for its "Call for Nominations" for its next group of extraordinary women to be inducted into the Hall. The Nominations deadline is August 1, 2019. Representing the "Class of 2020," up to ten women will be inducted in March 2020 during a special celebration in their honor.
WOODBURY, N.Y., May 23, 2019 (SEND2PRESS NEWSWIRE) -- On June 5, 2019, The Long Island Center for Business and Professional Women (LICBPW) will host its 40th Annual Achievers' Awards Gala where several women of remarkable rank, including President of MagnaCare Michelle Zettergren, will be honored for their accomplishments.
EDMOND, Okla., March 11, 2019 (SEND2PRESS NEWSWIRE) -- NEXT Mortgage Events LLC, a creator of events for women mortgage executives, has announced that ReverseVision has been voted Best in Show for the live technology showcase at its February 2019 technology conference. This distinction is awarded to the technology showcase participant that presented the most compelling solution, as determined by attendee vote.
SACRAMENTO, Calif. /California Newswire/ -- Leadership California, whose mission is to increase the representation of women leaders and elevate their influence in business, public service, and local communities across the state, is pleased to announce the 2019 Legacy of Leadership award recipients.  Each year, Leadership California recognizes individuals and corporations who have made significant contributions and support the advancement of women.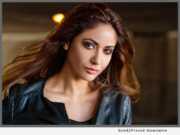 LOS ANGELES, Calif. /California Newswire/ -- "I'm a woman ... living in the 21st century. My existence is not a crime, and it's not for trade. I have the right to choose, and my choice is freedom, liberty, and persistence," says Golsa Sarabi an international actress and a business entrepreneur. Being a woman means to have strength, to stand up, and to fight! To fight for freedom, for equality and for change. You are not alone ... I'm standing with you.