Home
Tags
Toastmasters International
Tag: Toastmasters International News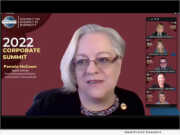 LOS ANGELES, Calif. /California Newswire/ -- A top-level Corporate Summit held by Toastmasters' Districts 52, 100 and F showed business and corporations why a big number of mega-companies rely on their educational program. Companies such as Amazon, Google, Hewlett-Packard, IBM, Intel, Microsoft, Oracle, Bank of America, FedEx, General Electric, JPMorgan Chase and Lockheed Martin all have benefited from the Toastmasters International program.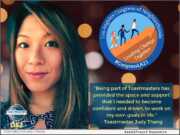 LOS ANGELES, Calif. /California Newswire/ -- Asian American Toastmaster Judy Thang has been selected to host the opening session of the 2021 Los Angeles Congress of Neighborhoods. This year, the theme of the event will be "Leading Change Together," Toastmasters District 52 announced today.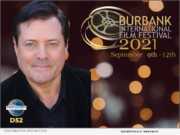 BURBANK, Calif. /California Newswire/ -- Award-winning Toastmaster Jeff Rector, of Toastmasters International District 52, invites film industry professionals and film enthusiasts to secure their VIP All-Access Passes to the Festival Screenings, Red Carpet Events, Parties and Closing Night Dinner & Gala Awards Show. The Burbank International Film Festival (BIFF) is proud to celebrate its 13th anniversary in the "Media Capital of the World."