Home
Tags
Tennessee Business
Tag: Tennessee Business News - Page 2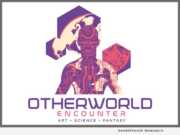 NASHVILLE, Tenn. and ATLANTA, Ga., March 13, 2019 (SEND2PRESS NEWSWIRE) -- Otherworld Entertainment LLC, parent company of Otherworld Encounter, will bring their 10,000-square foot, immersive art exhibit to The MET Atlanta for a limited engagement - April 13 to May 5, 2019.
KNOXVILLE, Tenn., March 5, 2019 (SEND2PRESS NEWSWIRE) -- Lirio, The Behavior Change Company, welcomes Chandra Osborn as new Chief Behavioral Officer, paving the way for advanced developments in behavioral analysis and communication. Chandra is highly skilled and respected in behavioral science, having worked tirelessly to expand behavioral research and analysis in both the public and private sectors.
SAN FRANCISCO, Calif. and NASHVILLE, Tenn., Feb. 4, 2019 (SEND2PRESS NEWSWIRE) -- EPIC Insurance Brokers and Consultants ('EPIC'), a retail property, casualty insurance brokerage and employee benefits consultant, today announced the addition of insurance industry veteran Scott Davis as President of EPIC's National Specialty Practice Group. Davis joins EPIC effective February 5, 2019 and will be based in the firm's Nashville office.
TULLAHOMA, Tenn., Oct. 16, 2018 (SEND2PRESS NEWSWIRE) -- The Hands-On Science Center announces "The Science of Wine, Brew and Spirits" fundraising event November 10, 2018. Merging science education with those fun-to-drink adult beverages not only gets adults involved in the fascinating world of science but helps raise both funds and community awareness for a much-needed educational facility in the small town of Tullahoma.
NASHVILLE, Tenn. and SAN DIEGO, Calif., Sept. 26, 2017 (SEND2PRESS NEWSWIRE) -- Built was named to The Mortgage Collaborative's Preferred Partner Network, providing solutions for digital draw management and collaboration software for the network's lenders active in construction lending.
NASHVILLE, Tenn., Aug. 23, 2017 (SEND2PRESS NEWSWIRE) -- In the shadow of the first full solar eclipse in 38 years in the continental United States, The Mortgage Collaborative (TMC) held its largest conference to date with nearly 300 members and vendor partners in attendance. TMC has extended its significant membership growth with 20 new members joining the cooperative since its 2017 Winter Conference less than six months ago.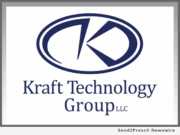 NASHVILLE, Tenn., Aug. 7, 2017 (SEND2PRESS NEWSWIRE) -- Kraft Technology Group today announced that it will undergo the MSPAlliance's MSP/Cloud Verify Program (MSPCV), the oldest certification for cloud computing and managed services. The MSPCV is based on the 10 control objectives of the Unified Certification Standard for Cloud & MSPs.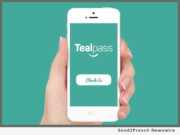 NASHVILLE, Tenn., Aug. 2, 2017 (SEND2PRESS NEWSWIRE) -- Tealpass, the makers of cloud-based automated Bluetooth check-in technology, announce the availability of its simple, reliable and secure mobile platform solution to increase student retention and success and provide data analytics for better decision making. With Tealpass, the once manually intensive and time-consuming task of taking class and event attendance can be done without professors, staff or students having to take action.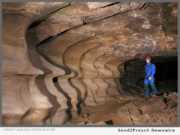 CHATTANOOGA, Tenn., April 21, 2017 (SEND2PRESS NEWSWIRE) -- Southeastern Cave Conservancy, Inc. (SCCi) announced today the purchase of the Daleo Entrance to the Roppel section of Mammoth Cave, the longest cave system in the world. The land surrounding the entrance, now named the Elroy and Marilyn Daleo Cave Preserve, is one mile east of Mammoth Cave National Park and protects 88 acres of classic karst on the Mammoth Cave Plateau.
SEVIERVILLE, Tenn., April 6, 2017 (SEND2PRESS NEWSWIRE) -- Dark Horse Comics and Prestige Imports LLC has selected XXX Distillery LLC's two locations to produce Hellboy Hell Water Cinnamon Whiskey. "We selected these craft distillers based on product quality, production capability and great tasting cinnamon whiskey," says Tom Cleaver, Prestige Imports LLC founder.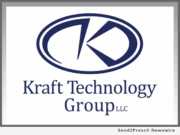 NASHVILLE, Tenn., Feb. 16, 2017 (SEND2PRESS NEWSWIRE) -- Kraft Technology Group, LLC today announced its participation in National Entrepreneurship Week, a weeklong series of activities that celebrates the efforts and impact of entrepreneurs and small-to-midsized businesses. Led by Microsoft and supported by more than 100 companies including Kraft Technology Group, National Entrepreneurship Week will kick off on Monday, Feb. 20 and conclude on Friday, Feb. 24, 2017.
NASHVILLE, Tenn., July 11, 2016 (SEND2PRESS NEWSWIRE) -- Most online dating profiles start with a request to upload a headshot, but this newly-launched dating app has something else in mind. The Hart app from Hydroponic LLC is the first dating app that features no headshots, but focuses on creativity instead.