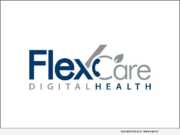 ATLANTA, Ga., Oct. 25, 2021 (SEND2PRESS NEWSWIRE) -- With more than 3,000 entries from around the globe, The Academy of Interactive and Visual Arts just announced the winners of its 16th Annual w3 Awards. FlexCare Digital Health, a leading provider of online and on-demand healthcare delivery, brought home a total of four awards and was recognized in the Mobile Apps and Mobile Features' categories.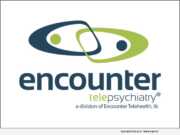 OMAHA, Neb., July 14, 2020 (SEND2PRESS NEWSWIRE) -- Encounter Telehealth joined 340 organizations in signing a letter urging Congressional leaders to make telehealth flexibilities catalyzed by the COVID-19 pandemic permanent. This multi-stakeholder letter is represented by leaders in a wide range of healthcare industries from all 50 states, the District of Columbia, and Puerto Rico.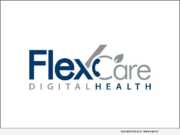 LOS ANGELES, Calif. /California Newswire/ -- Exciting things are happening at FlexCare which is why they recently launched a rebranding campaign to help get the word out. As of June 15, the company logo changed slightly to reflect the company's strength, capabilities, growth and emphasis on providing Digital Health solutions to the marketplace.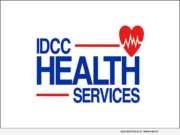 BROOKLYN, N.Y., April 22, 2020 (SEND2PRESS NEWSWIRE) -- With many medical practices remaining closed, and thousands of families in quarantine due to the spread of the novel coronavirus (COVID-19), it has become difficult for many in the New York community to access providers for their medical needs. In response to this crisis, IDCC Health Services, a multi-specialty clinic in Brooklyn, is now offering telemedicine services.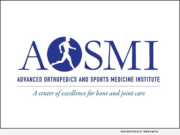 FREEHOLD, N.J., March 30, 2020 (SEND2PRESS NEWSWIRE) -- Advanced Orthopedics and Sports Medicine Institute (AOSMI) is keeping its practice open and continuing to see patients with urgent and acute injuries, while following CDC recommendations for preventing exposure to the COVID-19 virus.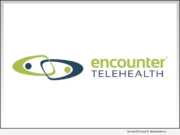 OMAHA, Neb., Sept. 10, 2019 (SEND2PRESS NEWSWIRE) -- An Encounter Telehealth analysis of 40 skilled nursing facility partners in Iowa revealed a 6.7% reduction in the use of anti-psychotics. This reduction occurred after an average of 14 months of partnering with Encounter on psychiatric care. The national average was less than a 4% reduction during the same period.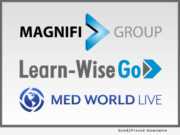 SAN DIEGO, Calif. /California Newswire/ -- Magnifi Group, Inc. has announced the release of an Application Program Interface (API) between its eLearning Learn-WiseGo platform and the Med World Live video delivery platform. This integration allows authorized sales trainees to view Med World Live videos directly in their Learn-WiseGo content library.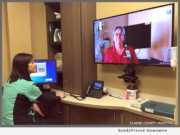 OSCEOLA, Iowa, Aug. 16, 2018 (SEND2PRESS NEWSWIRE) -- Clarke County Hospital in Osceola, Iowa and the Veterans Administration in Des Moines recently partnered in a telemedicine exchange offering a rural Veteran a much-needed cardiology consultation.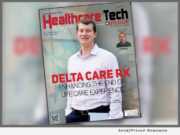 FREMONT, Calif. /California Newswire/ -- Delta Care Rx, a leading pharmaceutical innovator in end of life care, has been named one of the "Top 10 Pharmacy Management Solution Providers of 2018," according to Healthcare Tech Outlook, a digital and print magazine publication of Valley Media, Inc.