Home
Tags
Protests and Marches
Tag: Protests and Marches News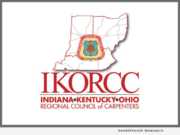 INDIANAPOLIS, Ind., April 15, 2019 (SEND2PRESS NEWSWIRE) -- Over 100 Indiana lawmakers, contractors and construction workers will gather at the Indiana Statehouse on Monday, April 15, 2019 from 11 a.m. to 1 p.m. in the north atrium to shine a spotlight on the alleged corrupt practices of illegitimate contractors who steal billions of dollars from our communities - money that should be spent on education, public safety and infrastructure, the Indiana Kentucky Ohio Regional Council of Carpenters announced today.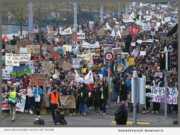 NEW YORK, N.Y., Feb. 13, 2019 (SEND2PRESS NEWSWIRE) -- Nonprofit JaneUnChained News Network announced today that New York environmental activists will converge on Brazil's Consulate in Manhattan on Valentine's Day, Thursday, February 14! The group plans to march several blocks from the Brazilian Consulate to the United Nations to demand Brazil's new President be prevented from selling off the Amazon to the highest bidder.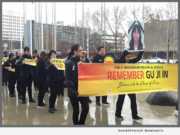 SAN JOSE, Calif. /California Newswire/ -- According to the Human Rights Association for Forced Conversion (HAC), Northern California Branch, on December 30th, Ms. Gu Ji-in, a 25 year old women was found dead at a lodging in Hwasun; a victim of a coercive conversion program. The Hwasun Police Department confirmed an investigation and the woman's parents were questioned about their involvement in the confinement and death of their daughter.