Home
Tags
Protests and Marches
Tag: Protests and Marches News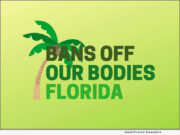 WEST PALM BEACH, Fla., Aug. 24, 2022 (SEND2PRESS NEWSWIRE) -- Thousands of people this weekend are expected to March on Ron DeSantis, the Capitol and the Supreme Court of Florida, Bans Off Our Bodies Florida announced today. Fed up with the way that the Republican government is treating their rights, they are prepared to show the governor their displeasure with numbers.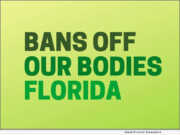 WEST PALM BEACH, Fla., July 21, 2022 (SEND2PRESS NEWSWIRE) -- Pro-choice protestors are taking to the capitol on August 27, 2022, ahead of the anticipated Florida Supreme Court Ruling on the 15-week abortion ban. Bans Off Our Bodies Florida, is planning to show DeSantis, and the Supreme Court Justices, that upholding this new law is an assault on equality, health, privacy and the constitution of Florida.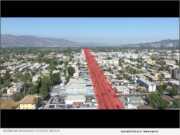 NORTH HOLLYWOOD, Calif. /California Newswire/ -- The Burbank Widening Citizens Group. ("BWC Group") announced today that it is organizing in opposition to the Burbank Blvd. Street Widening Project. The Group consists of businesses and residences situated along the affected Burbank Blvd., between Lankershim Blvd. and Cleon St.
ATLANTA, Ga., May 6, 2021 (SEND2PRESS NEWSWIRE) -- In an effort to bring attention to the onslaught of voter suppression laws and ignite public support for bills to restore protections of the 1965 Voting Rights Act, the Georgia Coalition for the Peoples' Agenda (Peoples' Agenda) will join local and national partners to host Votercades, teach-ins and other events throughout the state on John Lewis Voting Rights Day of Action, 2 PM Saturday May 8, 2021.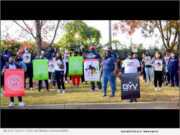 ATLANTA, Ga., Feb. 26, 2021 (SEND2PRESS NEWSWIRE) -- Black Youth Vote Georgia (BYV GA) will host the intergenerational Stand With Georgia Virtual March to launch "Don't Bother My Ballot," a youth-led campaign to fight oppressive voter suppression laws recently introduced by Georgia legislators and to promote the passage of the John Lewis Voting Rights Advancement Act.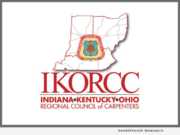 INDIANAPOLIS, Ind., April 15, 2019 (SEND2PRESS NEWSWIRE) -- Over 100 Indiana lawmakers, contractors and construction workers will gather at the Indiana Statehouse on Monday, April 15, 2019 from 11 a.m. to 1 p.m. in the north atrium to shine a spotlight on the alleged corrupt practices of illegitimate contractors who steal billions of dollars from our communities - money that should be spent on education, public safety and infrastructure, the Indiana Kentucky Ohio Regional Council of Carpenters announced today.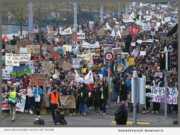 NEW YORK, N.Y., Feb. 13, 2019 (SEND2PRESS NEWSWIRE) -- Nonprofit JaneUnChained News Network announced today that New York environmental activists will converge on Brazil's Consulate in Manhattan on Valentine's Day, Thursday, February 14! The group plans to march several blocks from the Brazilian Consulate to the United Nations to demand Brazil's new President be prevented from selling off the Amazon to the highest bidder.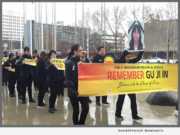 SAN JOSE, Calif. /California Newswire/ -- According to the Human Rights Association for Forced Conversion (HAC), Northern California Branch, on December 30th, Ms. Gu Ji-in, a 25 year old women was found dead at a lodging in Hwasun; a victim of a coercive conversion program. The Hwasun Police Department confirmed an investigation and the woman's parents were questioned about their involvement in the confinement and death of their daughter.